Nigeria: We will work during Christmas to defeat Boko Haram says defence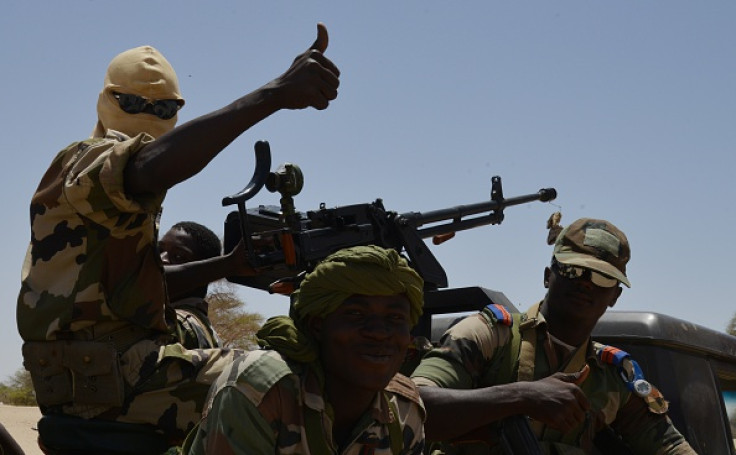 The ongoing military operation Lafiya Dole against Boko Haram terrorists has proven to be successful, Nigerian defence spokesperson Rabe Abubakar told IBTimes UK. The colonel added that the Nigerian military was working around the clock to defeat the terrorists.
The remarks were made as the UK pledged more support to Nigerian troops to tackle the militants, who have killed thousands of people since 2009.
"More than 200 Boko Haram members have surrendered in recent months and suicide bombings have drastically reduced," Abubakar said. "We are seriously focusing on defeating Boko Haram and we will continue to do so until they cease their activities."
Abubakar added that a new commander, Major General Hassan Umoru, had been appointed as the head of Lafiya Dole. "With the new appointment, a lot of things will be achieved," he said. "We work 24 hours to make sure civilians are protected and we will be working during Christmas to make sure our children and loved ones are safe. People should keep living their lives, but they should be wary of attacks and recruitment process. Nigerians should report any criminal activity as the army needs their help."
The Nigerian army is leading a regional offensive – consisting of 8,700 troops from Nigeria, Niger, Chad, Cameroon and Benin – against the terrorists, which pledged alliance to the Islamic State (Isis) in March.
The offensive has scored some successes such as the recapture of key territories and the recovery of arms and vehicles used by the terrorists during their attacks in the country's north-east and neighbouring nations.
Although attacks blamed on Boko Haram have diminished in the past few months, the group is still operative in several areas. Recent suicide bombings blamed on the group left at least six people dead in Benisheikh, a town in the restive Borno state, northeastern Nigeria.
Earlier this year, President Muhammadu Buhari instructed the army to defeat the terrorists within November, a deadline subsequently moved to December. Buhari, however, later said that the time limit was only a guideline.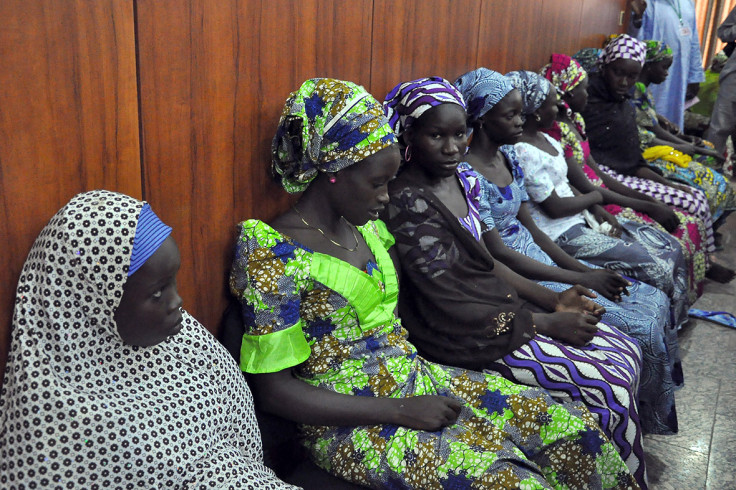 Holistic approach necessary
David Otto, CEO of UK-based global security provide TGS Intelligence Consultants, believes that a holistic approach is necessary to tackle the root causes of the deadly insurgency. He told IBTimes UK that the ongoing military offensive needs to be coupled with awareness and counter-ideology programs.
Who are Nigeria's Boko Haram terrorists?
Boko Haram (renamed Iswap) fights against Western influence in Nigeria and aims to impose its version of Sharia law throughout occupied territories. The group declared an Islamic caliphate in Gwoza, along the Cameroon border, in August 2014.
Boko Haram carries out attacks in Nigeria and neighbouring countries in a bid to take control of more territory. Three Nigerian states − Adamawa, Borno and Yobe − have been under a state of emergency since May 2013.
Boko Haram has killed between 17,000 and 20,000 people since 2009 and was deemed the world's deadliest terror group, surpassing its ally the Islamic State (Isis), in November. Nigeria has become the world's third most terrorised country as a result of the group's violent insurgency.
Otto suggested the Nigerian government address issues such as corruption and marginalisation to fully eradicate terrorism from the region.
He said: "The best strategy forward is to address the underlining issues of conflict management by security forces and police, corruption, ignorance and marginalisation that enabled the group to spark in the first place in June 2009.
"Radicalisation awareness programmes are necessary. Motivation and ideology radicalise young ignorant youths to join the group.
Boko Haram does not operate in the vacuum, if you win the communities and they trust the security services, the group will not survive a night."
Otto also said that counter-insurgency programs must also focus on southern Nigeria, where Boko Haram is likely to shelter. He added: "A comprehensive collaboration effort has to be established with Cameroon , Niger and Chad if the porous borders cannot be ring-fenced.
"Of course other groups like the pro-Biafra movement in the south east and the Shiites in Kano must be closely monitored as small threats that could escalate to the level of Boko Haram. 2016 will be a year of hope or misery in the security sectors depending on the Counter terrorism strategy used."
---
Nigeria up close: Check out our Flipboard magazine
---
© Copyright IBTimes 2023. All rights reserved.