Rihanna Would be Proud: Nigerian Actress Tonto Dikeh Shocks Fans After Promoting Marijuana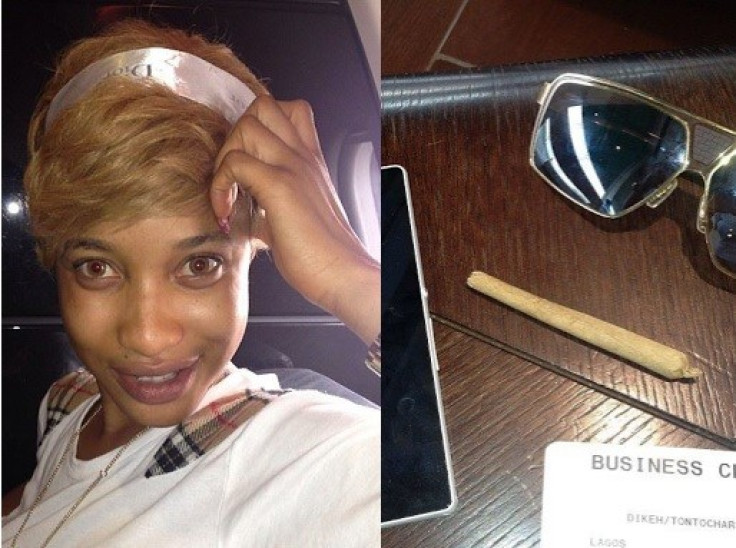 Nigerian actress Tonto Dikeh has provoked controversy after posting photos of Marijuana on Instragram.
The Nollywood star, known by many of her fans as Poko, was accused of glamorising drug use and faced a fierce backlash from fans after sharing the pictures, which show a rolled-up joint and marijuana laid out on a table.
Her caption read: "Mi smoke gaja mi smoke weed while my hatez smoke ma gossip"
The Pleasure and Crime actress, who started smoking cigarettes at the age of 14, later posted another photo of the drug laid out to spell 'HBD POKO'.
"Damn she needs to visit rehab asap.... U loosing it girl, forget gossip no one as ur time, but u gradually going down below," one unimpressed fan tweeted.
Another wrote: "So disappointed..she was such a sweet girl back then in school. i pray she retraces her steps"
"I think someone needs to remind this fool that she is in the Federal republic of nigeria and not the Netherlands or the USA where people get away with this type of behavior... idiot," added a third critic.
The pictures come just months after Dikeh claimed she had stopped smoking, following prayers with Pastor T.B. Joshua via his Christian television station Emmanuel TV.
© Copyright IBTimes 2023. All rights reserved.