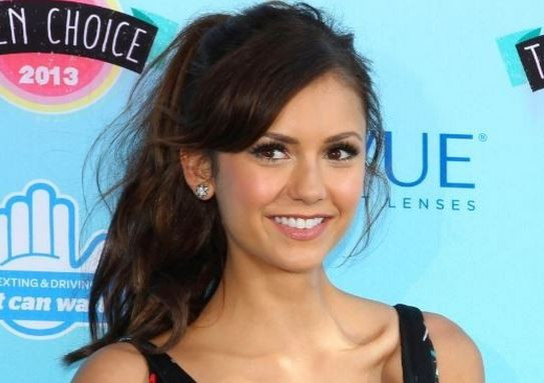 Vampire Diaries actress Nina Dobrev split from Derek Hough after six weeks of dating.
According to Us Weekly, sources close to the couple said that the relationship "played itself out."
"The distance was too much to handle," a friend close to the two said.
Dobrev is living in Georgia for her role in the CW series The Vampire Diaries and Hough is based in Los Angeles for the popular ABC show, Dancing with the Stars.
"It was nothing serious," an insider told E! online, "They were just having fun," adding that their breakup was a mutual decision and "there was no drama."
The 24-year-old had hinted about split on her Instagram on 10 October, with the following message, "If you have chemistry, you only need one other thing. Timing. But timing's a bitch" adding, "Timing is everything."
"[Nina] was hanging a lot with Derek's sister Julianne," a source told Us Weekly at that time, "Then she fell for him."
Dobrev split with her boyfriend and Vampire Diaries co-star, Ian Somerhalder, after three years of dating in May.
Dobrev Poses Topless For Obamacare
Dobrev had posed topless to promote and show her support for President Barack Obama's Affordable Care Act (ACA). In the black and white picture posted on Instagram, the 24-year-old is seen holding a cardboard sign that says #GetCovered, strategically placed over her chest.
"I'm Canadian. We have healthcare for all. If you don't have insurance go to [HealthCare.gov] and#GetCovered, Because w/o it, youre naked," she captioned the image.