Oscar-winning actress Patricia Arquette has spoken out about the "uncertain terrain women negotiate in entertainment", detailing what she claimed was her own uncomfortable encounter with Hollywood director Oliver Stone.
In a lengthy Twitter thread, the 49-year-old Boyhood star said that the pair's professional relationship took an awkward turn when Stone began talking to her about doing a "very sexual" movie.
"Years ago Oliver Stone wanted me to do a movie. We talked about the material which was very sexual. The meeting was professional," she told her 234K followers.
"Then I received from him long stem roses. It's not uncommon to receive flowers but something about them felt weird. I ignored it.
"Then his assistant called to make sure it got them (sic). I thank them. He then invited me to a screening of Natural Born Killers."
Arquette says she began to question Stone's motives after he allegedly confronted her about bringing her boyfriend as she was walking out of the bathroom at the premiere: "He said 'why did you bring him?' I said 'Why is it a problem I brought him? It shouldn't be a problem. Think about THAT Oliver."
Arquette went on to state that while the issue was endemic in the film industry, it was part of a wider problem. "By all means this is a problem in Hollywood. But I have also experienced sexual impropriety in a gynaecologist office. It's everywhere."
She concluded that she never heard about the potential movie with Stone but didn't care.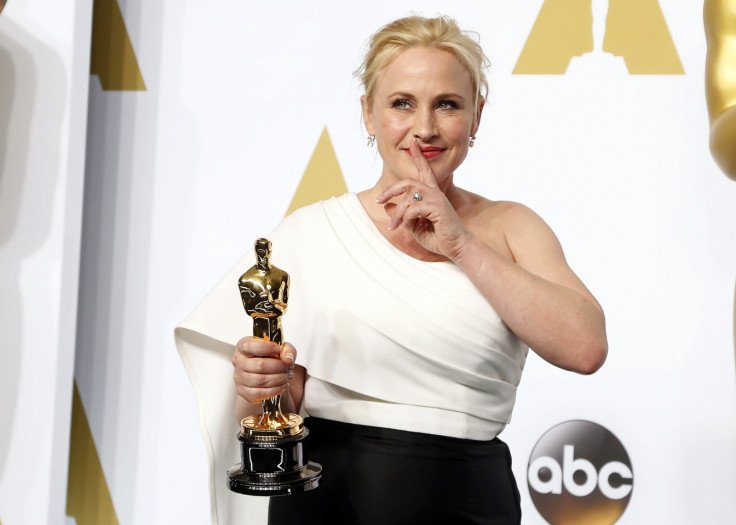 Arquette spoke out after Stone refused to denounce disgraced producer Harvey Weinstein until a trial was held to prove the sexual harassment charges against him. Rose McGowan, Cara Delevinge, Kate Beckinsale and Gwyneth Paltrow are just a few of the stars who have accused Weinstein of sexual harassment or rape. He denies the allegations.
On hearing Stone's views on the Weinstein scandal, former Playboy model Carrie Stevens also took to Twitter to make claims of hypocrisy, alleging that Stone had sexually assaulted her: "When I heard about Harvey, I recalled Oliver walking past me & grabbing my boob as he walked out the front door of a party. Two of a kind!"
Stone, who has not yet responded to the claims against him, is the latest media boss to be hauled over the coals for alleged misconduct as the fallout from the Harvey Weinstein scandal continues to rock Hollywood.
Amazon Studios President Roy Price has been suspended after facing allegations of sexual harassment from a female executive producer, Isa Hackett. And Ben Affleck has seen his own chequered past come back to haunt him. Hours after condemning Weinstein, the Batman star was hit with his own allegations of groping.