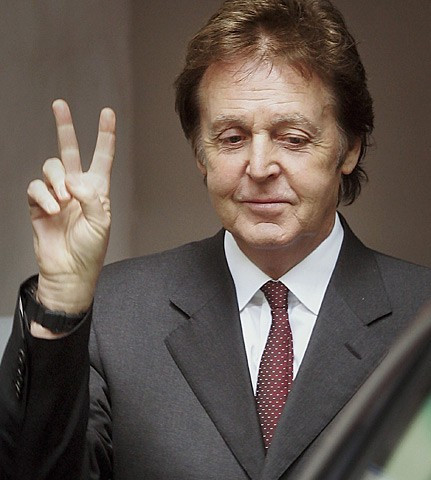 Hoping to make it third time lucky, Sir Paul McCartney, 69, is set to marry Nancy Shevell, 51 in a quite ceremony in London.
The couple have been in a relationship for four years, in May, Sir Paul proposed to Shevell, 51, with a vintage Cartier engagement diamond ring.
The musician has been married twice before, first to Linda McCartney from 1969 until her death from breast cancer in 1998 and then to former model Heather Mills from 2002. Although he didn't officially divorce Heather until 2008, they separated in 2006.
Mills was awarded £24.3 million by a judge as part of her settlement when the couple divorced amid much acrimony in 2008. The settlement equated to £17,000 for every day of their marriage.
The ceremony which will take place in London is said to be an intimate one, just in front of his close family, before he fly's to New York to celebrate with his American fiancée's loved ones.
The 51-year-old businesswoman has too married before, to Bruce Blakeman for 20 years, and has a son with him, Arlen, 19. Is said to have been a big hit with the former Beatle five children, Heather, 48, Mary, 41, Stella, 39, James, 33, and Beatrice, seven.
Commenting on the wedding, heiress Shevell said: "It will be small, just our families. I don't know the exact date. And don't ask what I'll wear because how dressy do you get to stand before a Justice of the Peace in his chambers, which is exactly what we're going to do."