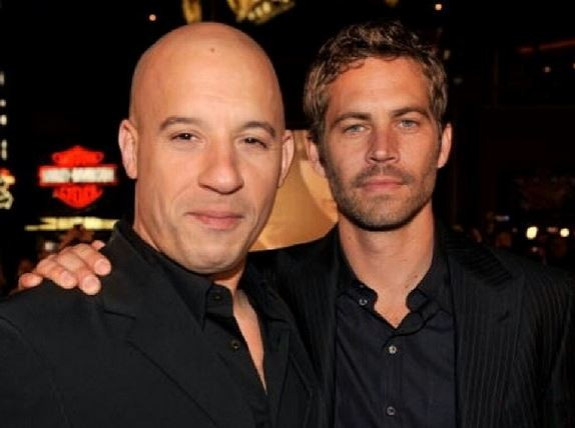 American actor Vin Diesel has mourned the death of his Fast & Furious co-star Paul Walker, who died in a car crash in Los Angeles.
The 46-year-old actor has posted a picture of himself with Walker on his Instagram account, along with the words: "Brother I will miss you very much. I am absolutely speechless. Heaven has gained a new Angel. Rest in Peace."
Tyrese Gibson also posted a photograph of himself and Walker on the set of the latest Fast & Furious film, writing: "My heart is hurting so bad no one can make me believe this is real Father God I pray that you send clarity over this cause I just don't understand
"My heart hurts it's broken no one can convince me that this is real.... Prayer warriors please pray real hard for his only child, his daughter and family... #HeartOfAnAngel13YrsFamilyForeverWeJustCelebreatedYour40thBirthday..... My God... My God... I can't believe I'm writing this".
Ludacris, who played the role Tej Parker in the second and the last two installments of the franchise, tweeted: "Your humble spirit was felt from the start, wherever you blessed your presence you always left a mark, we were like brothers & our birthdays are only 1 day apart, now You will forever hold a place in all of our hearts @paulwalker legacy will live on forever. R.I.P."
Walker's 23-year-old girlfriend Jasmine Pilchard-Gosnell is devastated over his death and is being now comforted by her mother, Julie following the "horrible" accident.
"Paul was a really good guy and Jasmine is broken up by this. I went to Thanksgiving with him, played golf with him," her uncle, Barton Bruner told Daily Mail, "They had their ups and downs but they were together and looking to spend a bright future together. This is horrible news and unexpected. Her mother is with her and she is comforting her."