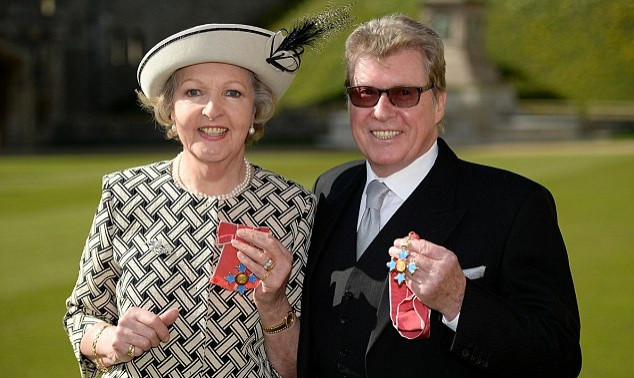 Penelope Keith and Michael Crawford have been honoured by the queen.
The two giants of British comedy were recognised for their contribution to the arts and their charitable endeavours.
The 73-year-old star of The Good Life, Keith was made a Dame at the ceremony at Windsor Castle, while the Some Mothers Do 'Ave Him star Crawford, was conferred a CBE.
In a career that spanned more than 50 years Keith became a household name as the suburban snob Margot Leadbetter in the 1970s sitcom The Good Life, and later starred as Lady Audrey fforbes-Hamilton in To The Manor Born.
Speaking of her time working on the popular BBC comedy with Paul Eddington, Felicity Kendall and Richard Briers, she said: "It was one of those magic things when everything came together - the writing, the actors, directing.
"We were all from the same background, we were all actors as opposed to comedians - and we all liked each other hugely."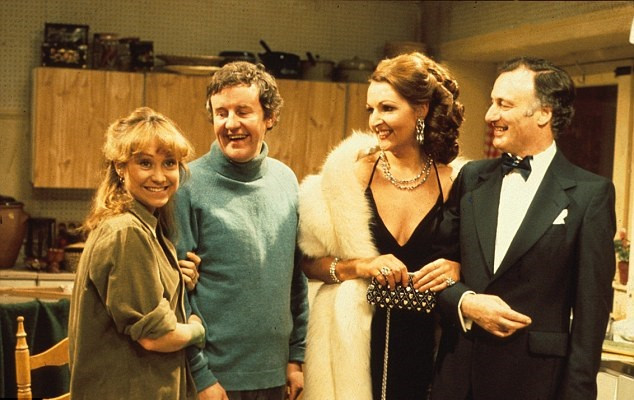 The actress is also president of the Actors' Benevolent Fund and contributed to establishing the National Memorial Arboretum.
She described the honour as "marvellous recognition for keeping at it for as long as I have. It's not only for my work, it's for the charities of which I'm associated, " she added.
Crawford first came to fame as Frank Spencer in the 1970s sitcom Some Mothers Do 'Ave 'Em.
He went on to become an award-winning stage actor in musicals playing the original lead in the West End Phantom of the Opera and Barnum.
The 71-year-old is also president of The Sick Children's Trust and patron of the Lighthouse Foundation.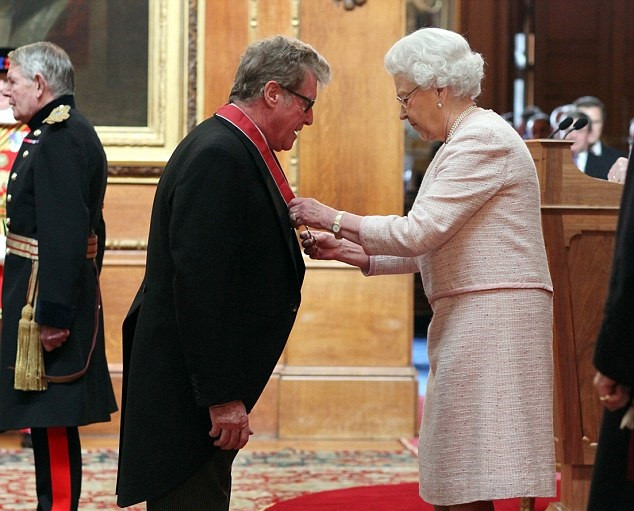 Speaking about his charity work he said: "I have my own, which is the Michael Crawford Children's Charity, which I have always put in a certain amount of my earnings to build it up as a legacy for when I've gone so that my grandchild will carry on with it.
"I'm also president of The Sick Children's Trust, which I've been for 25 years, which supplies homes for parents of children being treated for life-threatening diseases in a major city hospital."
The two stars posed with their medals outside Windsor Castle.