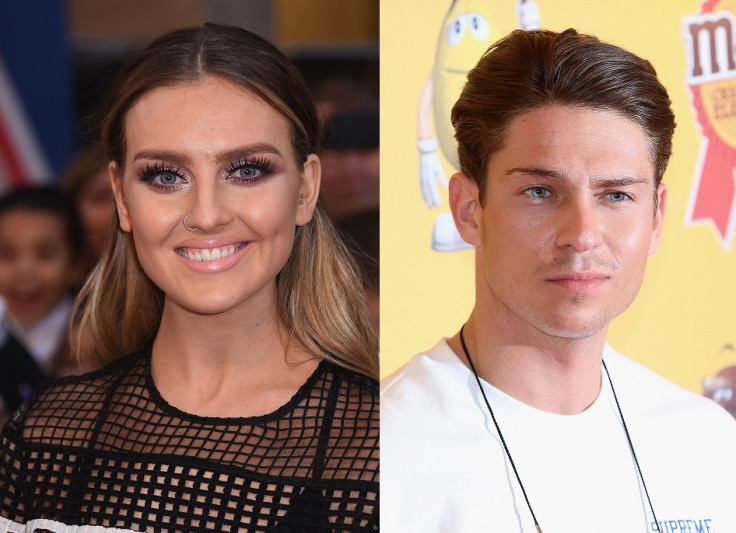 Thanks to an article published by the Mirror, rumours that Little Mix singer Perrie Edwards and reality star Joey Essex recently began circulating. The paper had claimed that the Black Magic hit maker has grown close to the 25-year-old after they met at the Pride Of Britain Awards. The pair apparently exchanged numbers and had been having fun together ever since.
"It's very early days, but Perrie likes Joey because he makes her laugh," a source said. "They are just getting to know each other and taking things slowly, but Joey is already smitten. Perrie has just come out of a serious relationship and is enjoying having fun right now."
Although some fans welcomed news that the 22-year-old pop star had finally moved on after her very public split with former One Direction star Zayn Malik, a spokesperson for Edwards quickly set the record straight. "It's not true, Perrie and Joey are not dating," her rep told IBTimes UK.
While any hopes of a new romance have been dashed, fans can still console themselves with the idea of what could have been. Here are five reasons why Edwards and Essex could have made a good couple.
Essex lad
In September, Edwards revealed she was enjoying single life. "I love going out. I'm feeling brilliant and I'm in a good place – and I've got new hair," she told the Daily Mirror. If she gets with Essex, she can party with the Essex lot and enjoy endless nights out at Sugar Hut.
Companionship
Edwards is said to have been left "devastated" when Malik, who popped the question in August 2013, ended their romance in July by text. Getting back on the market is not easy when your heart has been broken, so it will help to know what Essex is also dealing with a failed romance. The 25-year-old, who rose to fame on the reality show The Only Way Is Essex, is single again after splitting from his 18-year-old girlfriend, Charlotte Stuchfield.
Older guy
At 25, Essex is three years older than the 22-year-old blonde beauty and is more blazer and shoes that jeans and trainers. Earlier in the year, Malik signed a solo record deal with RCA and promised fans that he would reveal the "real me" as he tweeted a picture of himself cross the t's and dotting the i's. With age comes wisdom and there is a good chance Essex already knows who he is and what he wants at this point in his life.
Something new
Essex could not be more different from Malik if he tried. He has no tattoos in sight, styles his luscious locks with plenty of gel and because the TV personality and nightclub promoter works in his hometown, he is not too busy globetrotting.
Looks
With their piercing blue eyes and brown hair, they definitely complement each other in the looks department. They would make some pretty nice babies.