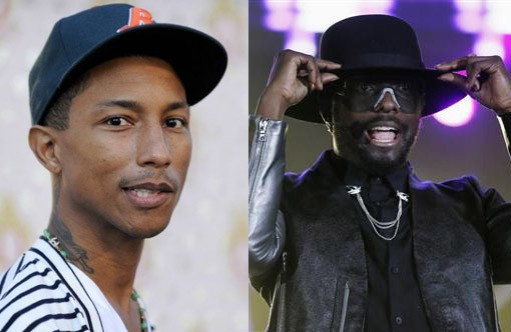 Music producer Pharrell Williams has filed a lawsuit against Will.i.am in a row over the "I Am" phrase as he sets up a new business venture.
Williams is asking a US court to rule that he has not infringed trademark laws over the phrase "I am", which is used by Black Eyed Peas rapper Will.i.am in a number of businesses.
Williams owns the I Am Other website and recently launched a YouTube channel with the same name.
But according to Will.i.am, who uses the term "I Am" in various enterprises including entertainment, consumer electronic products and philanthropy, I Am Other bares too close a resemblance to his own i.am brand.
Will.i.am has repeatedly sent cease and desist letters to Williams claiming that he owns the rights to the "I Am" phrase and demanding that the music producer stops using it. Williams wants the legal say-so to carry on using the name.
"In contrast, the I Am Other mark means 'I am something else,' leaving what that 'else' is to the imagination of the consumer," the court documents for Williams' suit states. "It certainly does not mean 'I am Will.'"
Williams is part of the musical duo The Neptunes and has collaborated with Justin Timberlake, Kanye West and Jay-Z.
He also sang on the biggest-selling single of the year so far, Daft Punk's Get Lucky.
Will.i.am is a coach on BBC One's talent competition, The Voice
Neither has commented on the lawsuit.