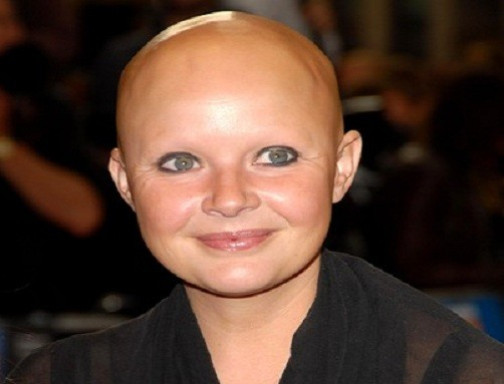 Lads mag pin-up legend Gail Porter took action after a motorist made fun of her bald head.
Porter, 42, was left in tears by the incident near her home in London and took to Twitter to tell her 115,000-plus followers about how she was abused from a passing van about her alopecia.
The cowardly abuser did not get away scot-free, however. His van was caught at the lights and Porter went up to it and banged on the door.
The red-faced occupants pretended nothing was happening by staring straight ahead and refusing to acknowledge her before driving off.
She wrote on Twitter: "On the way to the post office today, a man, who was not even the driver of a white van, decided it was appropriate to shout 'Oi baldy, are you a man or a woman?'
"I would like to say that I didn't cry, but I did. Thank you van man. Hope you enjoyed reading the Mail."
Her Twitter followers sent messages of support to her. "You cried because you're human and he clearly wasn't," said one. "He has to wake to that ugliness in his mirror everyday."
Porter has spoken previously about how her pain at her condition led to her being sectioned with mental health problems.
During her modelling heyday, an image of Porter's naked body, complete with flowing blonde hair, was projected on to the Houses of Parliament.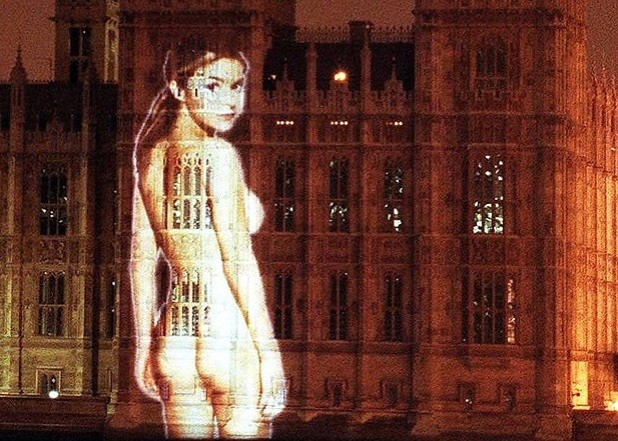 She suffered alopecia in 2005 and all her trademark blonde hair fell out.
Supermarket chain Waitrose was forced to apologise recently for sending the Scot TV presenter adverts for shampoo and other hair products.
Porter responded: "Waitrose, thanks for your emails but I am really not interested in your '3 for 2' hair products offer."
Waitrose got in touch via Twitter: "We're really sorry. We didn't intend to cause any offence but we do apologise."
Porter took part in a BBC TV documentary about living with alopecia in 2006 called Gail Porter: Laid Bare.