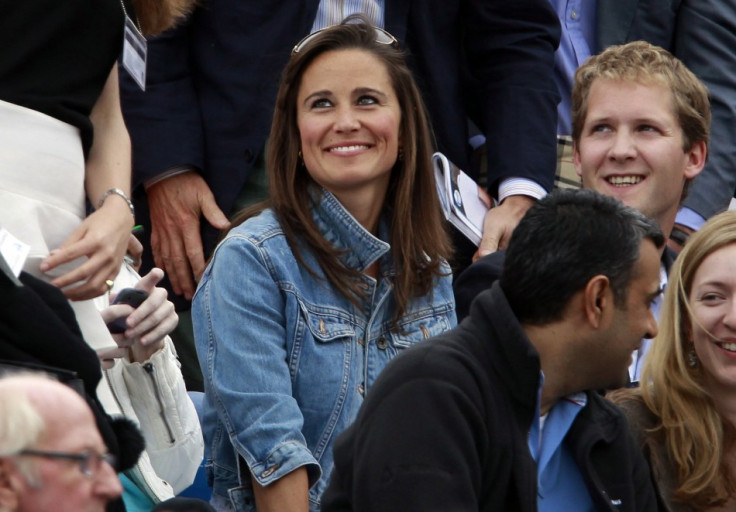 Pippa Middleton, who reportedly split from her longtime boyfriend Alex Loudon just last week, took a weekend break with loyal friend Earl George Percy.
The Duchess of Cambridge's newly single sister was spotted travelling to London's King's Cross with Percy after spending the weekend at his ancestral home, Alnwick Castle.
The 27-year-old son of the Duke of Northumberland and heir to the £300 million Duchy of Northumberland invited Pippa to spend three days on his family estate with a small group of friends, The Telegraph reported.
Both Pippa and Percy attended a Remembrance Day service at St Paul's Roman Catholic church in Alnwick on Sunday afternoon. Pippa sat in the front pew with the Duke and Duchess of Northumberland, while Percy respectfully sat in the row behind.
Royal sources say that while Pippa's friendship with the heir wasn't the reason for her split with Loudon, he never felt entirely comfortable with the closeness of their relationship.
But Pippa and Percy have been friends since sharing a flat while they attended Edinburgh University and have been seen together at numerous social events.
The two have been spotted together since the summer, when they spent a week in Madrid with friends while Pippa, 28, was on a break from Loudon, according to a report in The Sun.
Pippa recently pulled out of a masked society ball due to take place at the Royal Courts of Justice later this month after reportedly being advised to "keep a low profile" following her split.
Friends of Pippa's have said that Loudon, 31, could no longer cope with the "circus" that follows Pippa everywhere she goes.
Pippa's status as an international sex symbol after walking up the aisle behind her sister in a figure-hugging white bridesmaid's dress is also thought to have created tension between the pair and been a catalyst for their split.