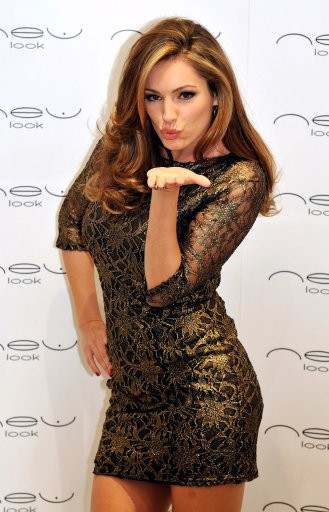 English Playboy model Kelly Brook tweeted about latest Topman's collection which features images of the curvy model on T-shirts as the perfect Christmas gift.
Topman, which creates only men's clothing, shows the model wearing a bikini.
Kelly is presently shooting for Leigh Francis' film "Keith Lemon: The Movie in Belfast."
Last month, Kelly shared a picture of herself with comedian Leigh Francis on her Twitter page. The two were photographed on a bed with Kelly in bikini.
The film, according to the Belfast Times, is about Francis' alter-ego Keith Lemon, as he follows his dreams of becoming a successful businessman. Keith moves to London from Leeds after becoming a billionaire and then fails in his business.
The film is expected to be released next year and is said to be based on Francis' life.