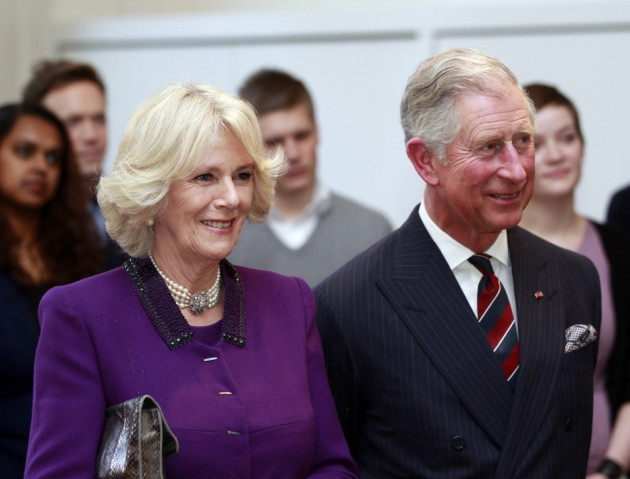 Clarence House has announced that Prince Charles and Camilla will embark on a nine-day tour of India and Sri Lanka in November, designed to cement Britain's ties with the sub-continent.
The Princes of Wales and Duchess of Cornwall officially represent the Queen as they "undertake a broad range of engagements to promote the strong UK-India partnership in key areas such as conservation, education, growing business links, women's empowerment and training," Clarence House revealed in a statement.
In India, Charles and Camilla will travel to Dehradun and visit the city's prestigious Doon School and the Indian Military Academy. The royal couple will also travel to Pune and Kochi, where the prince will make an off-road trip into an elephant corridor, before landing in Mumbai for a gala dinner with a Bollywood star, whose name has not been disclosed.
After observing Remembrance Sunday while in India, Charles and Camilla will start their Sri Lanka tour on 14 November to officially represent the Queen at the Commonwealth Heads of Government Meeting (CHOGM) in Colombo.
"Both Their Royal Highnesses will attend the official opening ceremony and a dinner, hosted by The Prince, for Commonwealth Heads of Government. In addition, The Prince will hold a small number of meetings with Commonwealth Heads and others on issues of key importance to the Summit" Clarence House said.
The tour, which begins on 6 November in New Delhi, will be Charles's eighth visit to India and the third he has undertaken with Camilla, following earlier engagements in 2006 and during the 2010 Commonwealth Games.
This will the first official visit to Sri Lanka for the Duchess of Cornwall and third for Prince Charles. He last visited the country in 1998 and in 2005 in the aftermath of the Boxing Day tsunami in 2004.
The British government views India as a key commercial and investment partner, as demonstrated by initiatives such as a 'same-day' visa service for Indian businessmen wishing to plough money into the UK.