Prince George reportedly tried to search for his father, Prince William inside a china cabinet, when the toddler heard he was visiting China.
The adorable story was revealed by luxury travel adviser Claudia Gordon, who spent time with Kate Middleton last month.
"I asked her if Prince George was excited about the new prince or princess that was coming and she said yes and that he is a toddler and is talking and walking," Gordon told the News-Press.
"Then she told me that his daddy, Prince William, was visiting China. After hearing this he went to the china cabinet, opened it and proclaimed 'daddy is not here.' She said they would work on his geography," she added.
The 33-year-old Duchess of Cambridge is expecting her second child with Prince William this month.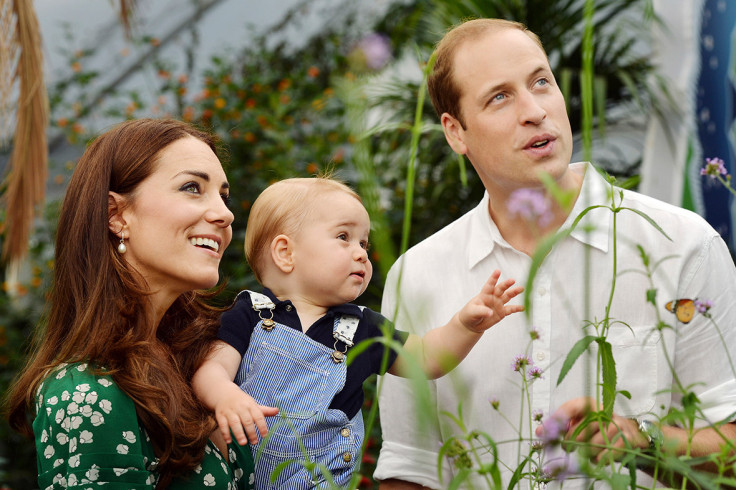 Previously, there have been several reports about the gender of the royal baby.
Last October, Star magazine claimed that the Duke and Duchess of Cambridge are expecting twin girls.
In December, the same publication claimed that Kate's younger sister Pippa Middleton threw a small, pink-themed baby shower for her.
However, in January, Kate Middleton's decision to wear blue dresses to her royal engagement had some fans speculating she may be having a boy.
Meanwhile, royal biographer Andrew Morton previously revealed that the royal couple will name their second child Diana, if it's a girl.
"Close friends to William and Kate have told me that if it is a girl they want to name the baby after Diana. They discussed girls' names before George was born and now they're hoping the next one is a girl so they can carry out their wish to honour William's mother. They're not too thrilled at the thought it will be shortened to Princess Di. But it won't change their minds," Morton told The Sun.