Intrigue and mystery surround notorious Russian president Vladimir Putin's inner circle.
This small band of powerful men includes multibillionaires who have earned the trust of Russia's supreme leader and have now found themselves in control of the countries most lucrative companies and managing key state positions.
Loyal to his friends Putin has amassed powerful business allies through his six years working at city hall with St Petersburg city council, through his love of sports – particularly judo – and the establishment of the Bank Rossiya in 1990.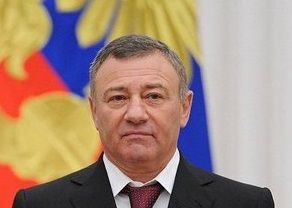 Arkady Rotenberg, 63, is Putin's former Judo sparring partner and school friend.
As co-owner of the Stroygazmontazh Corporation (SGM group), the largest construction company for gas pipelines and electrical power supply lines in Russia, he sits 57th on the Russian Forbes list, with an estimated net worth of $1.4bn (£900m).
In spring 2014 during the Ukrainian crisis, the European Union and the US imposed sanctions on SGM, including asset freezes on Rotenberg.
Boris Rotenberg, 58, the brother of Arkardy, is another old Judo buddie of Putin's. He is a major shareholder in SMP Bank and Gazprom as well as SGM group.
In 2013, he became president of FC Dynamo Moscow whilst Arkady is president of the ice hockey club of the same name. Both teams were formerly sponsored by the KGB – where Putin worked 26 years.
According to Forbes the US Treasury Department claimed that Putin had awarded the Rotenbergs billions of dollars in contracts with oil and gas giant Gazprom and for the Sochi winter Olympics.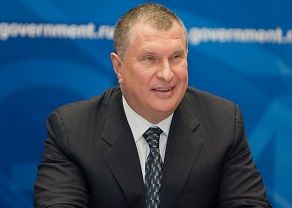 Igor Sechin, 54, worked as chief of staff to Putin when he was deputy mayor of St Petersburg and now heads Russian oil giant Rosneft.
When Russia's former richest man, Mikhail Khodorkovsky, the former Yukos boss, was controversially imprisoned for 10 years in Siberia Rosneft gobbled up most of the oil giant's most valuable assets.
Nikolai Shamalov, 65, is an old St Petersburg friend of Putin's was a Siemens representative in Russia who brokered the purchase of a palatial mansion on the Black Sea for his president.
The Italianate palace, worth an estimated $1bn, was allegedly purchased with the profits of sales of medical supplies used to upgrade Russian hospitals.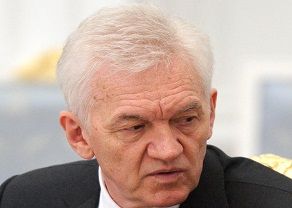 Gennady Timchenko, 62, has long-standing business connections with Putin since he was an engineer at St Petersburg city council and has earned an estimated fortune of $15.8bn after founding petroleum giant Gunvor.
He has been spotted at ice hockey games with Putin.
His company was subject to US sanctions after the Crimean crisis in April 2014.
Andrei Fursenko, 65, is a physicist who had registered companies with Putin at city hall. His 'dacha' or second home adjoins Putin's in an area called Ozero, North of St Petersburg.
From 9 March 2004 until 21 May 2012 Fursenko was Minister of Education and Science of the Russian Federation. He has a salary of $203,000 a year as a presidential aid.
Alexey Miller, 53, widely regarded as Putin's former right-hand man in external relations at St Petersburg city council, is now chief executive of the oil giant Gazprom.
He has a PhD in economics and worked under Putin in the Moscow mayor's office in the 1990s.
Yuri Kovalchuk, 63, is a neighbour of Putin's and a former physicist he is now a banker who owns the largest share in Bank Rossiya.
The bank, founded in 1990, was recently handed new government-accredited wholesale electricity contracts which should net it $100m of profits.
Vladimir Yakunin, 67, was a former Soviet-era diplomat and an early board member of the Bank Rossiya when it formed in 1990.
He has a salary of an estimated $15m as head of the Russian railways and his dacha also sits close to Putin's.
Russian railways won the largest contract for the Sochi games and then he hired Mostotrest, a Rotenberg company, for some of the work.