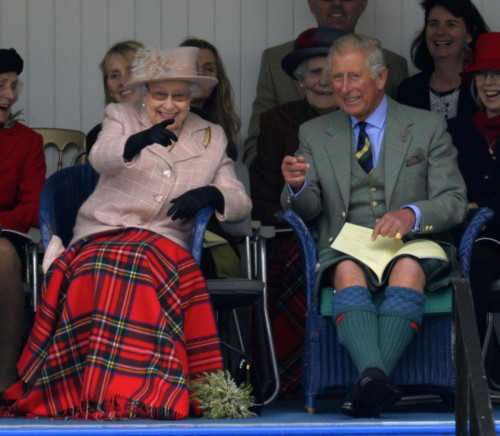 Prince Charles is to cut back on campaigning and take on more head-of-state responsibilities as his mother, Queen Elizabeth, cuts down on official trips overseas.
The Queen will attend D-Day ceremonies in France on 6 June but no further overseas trips are scheduled. An adviser to the French government has revealed he was told that the ceremony on Sword Beach would "probably be the Queen's last official foreign visit".
The Queen will turn 88 in April and has recently been in poor health. Prince Charles and his mother were side by side at the state opening of parliament in May 2013 but he attended the funeral of Nelson Mandela on her behalf, as well as standing in for the Queen at the meeting of Commonwealth heads of government in Sri Lanka last November, the first she has missed since 1973.
However, the Prince himself is now 65 and as he assumes some of his mother's duties he is handing others over to his sons. Next month, Prince William will lead a high-profile summit which aims to ends the illegal trade in wildlife. David Cameron and heads of government from around the world will attend the London event.
In what is seen as a significant change, the press offices of the Queen and Prince of Wales are being merged at Buckingham Palace and will now be run by Sally Osman, one of Charles's most trusted senior staff, though she will still report to the Queen's private secretary Christopher Geidt.
As part of the shake-up at the palace, the Duke and Duchess of Cambridge and Prince Harry will also have their press teams closely co-ordinated with those of the Queen and Prince Charles, and the Queen has already taken the Duchess of Cornwall on royal engagements to prepare her for her future role.
With Prince Harry taking a desk job at Horse Guards Parade and William taking an agriculture course as he prepares to take over the Duchy of Cornwall, both princes have now left potentially dangerous jobs flying helicopters for safer ones. Palace insiders believe this is part of a gradual process of change from the older generation to the younger royals.
"You may start to see what is a gradual glide," said one palace aide. "The Queen will hold on to her thematic role as head of state but there will be moves to bridge the generational gap."