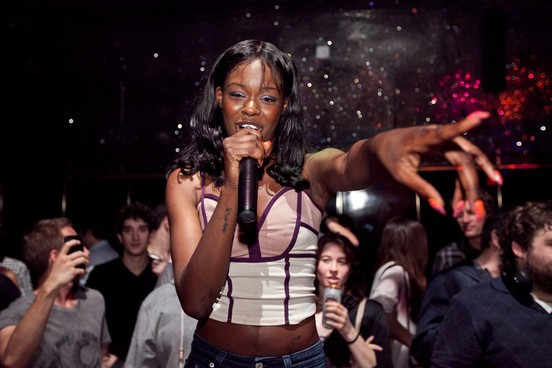 Rapper Azealia Banks has been named the Number One artist in the "NME Cool List of 2011."
The 20-year-old, from Harlem, is already making waves for her rap single "212." Banks was voted the coolest musician, from among the 50 people in the music industry considered. The New York producer/MC pipped Jarvis Crocker, the veteran frontman of the British pop group "Pulp."
According to the list, Cerebral Ballzy frontman Honor Titus was ranked third and Kasabian duo Serge Pizzorno and Tom Meighan were tied for fourth and fifth place respectively.
However, rap favourite Kanye West, who was ranked "third coolest" in NME 2010 list, found no mention in this year's list. In fact, even 2010 winner, Laura Marling, disappeared from the top ranks.
The "NME Cool List of 2011" is now available on the newsstands and on the Web site.
The NME Cool List 2011 Top 10 Artists Are:
1. Azealia Banks
2. Jarvis Cocker (Pulp)
3. Honor Titus (Cerebral Ballzy)
4.+5. Tom Meighan and Serge Pizzorno (Kasabian)
6. Lana Del Rey
7. Rhys Webb (The Horrors)
8. Theo Hutchcraft (Hurts)
9. Matt Helders (Arctic Monkeys)
10. Ellery Roberts (WU LYF)