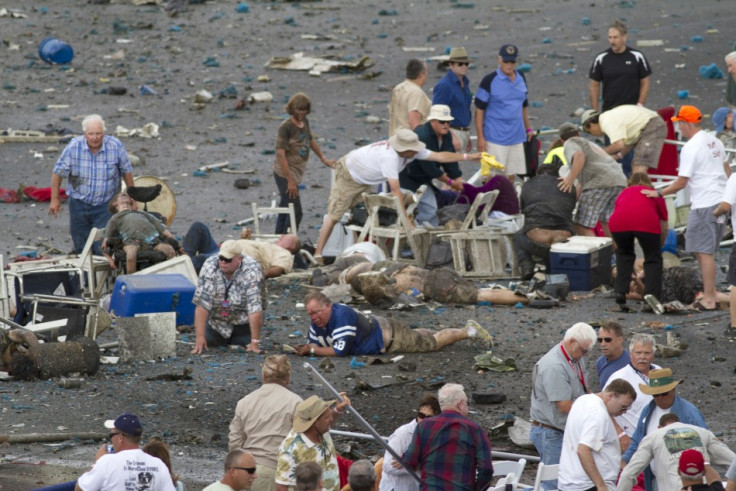 Friday's air disaster at the Reno Air Fair is now under investigation as the true extend of the horror is revealed.
Survivors of the air disaster have begun to tell their tale of the horrific crash which saw a vintage aeroplane crash near a grandstand at an air race near Reno, Nevada Friday.
Robert Mitchell, a former Canadian Snowbirds pilot, was at the event to perform in one of the air shows between the air race with his Patriots Jet Team. He says his team was parked close the area of the crash and some of his team members were within 40 and 50 feet of the actual impact.
When the debris flew, he and his team could only stop and stare - until they realized the debris was headed right for them.
"You're drawn to it and want to watch it and then quickly, you see all this tumbling metal coming at you and then being engulfed by a spray of fuel -- uncombusted fuel thankfully - that was stinging our eyes," he described to CTV's Canada AM from Vancouver.
It was confirmed by the Saint Mary's Regional Medical Centre that a male patient died overnight Sunday bringing the death toll for the incident to 10. Spokeswoman Jamii Uboldi has said that she can't immediately release the patient's name, age and hometown.
She has said that one patient remains in critical condition and five are in serious condition at the hospital in Reno.