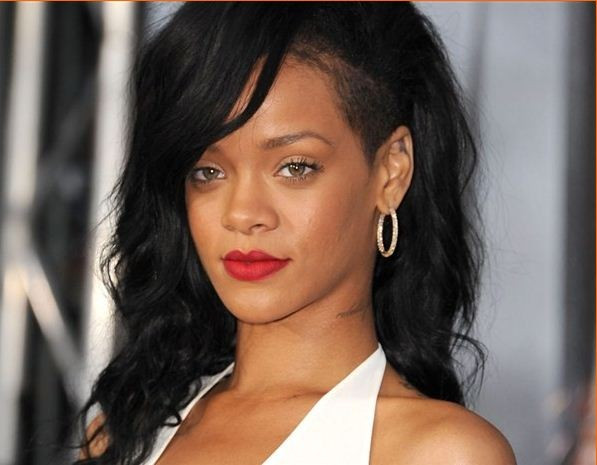 Following reports that Rihanna is getting serious in her renewed relationship with Chris Brown, it has now emerged that the Barbados singer would like best friend Katy Perry to attend her wedding to the rapper.
The 24-year-old is reportedly planning the guest list for her "dream wedding" and claimed that she would be "disappointed" if best friend Katy Perry didn't turn up.
"Of course Katy [Perry] will be invited. She can see why Katy and plenty of her other friends can't get behind her decision. But Ri's not going to let anything affect anything," a source told British magazine Look.
"Rihanna wasn't at Katy's wedding to Russell [Brand], so it wouldn't be a shock to people if Katy doesn't turn up. But I think Rihanna would be really disappointed."
Among other celebrities Rihanna wants at her wedding are Stella McCartney and Jay-Z.
Brown and Rihanna recently made headlines after they hugged each other in front of a live television audience during the 2012 MTV Video Music Awards (VMAs). The Caribbean singer had also tweeted her support for Brown, before a court hearing in Los Angeles. The two were reportedly seen kissing at a New York City nightclub.
Brown admitted his love for Rihanna in a video which followed his break-up with model Karrueche Tran. The two have had a tempestuous relationship, with Brown still on probation after being convicted of assaulting Rihanna in 2009.
Meanwhile, sources close to the Diamonds' singer said she was never concerned about Tran's relationship with Brown, whom he dated for a year. Though she has been criticised for remaining in touch with Brown, she has received approval from her father, Ronald Fenty.
"I know they love each other. They always have," he told In Touch. "She's happiest when she's around him, and as long as she's happy, I am happy and the whole world should be too."
"I think everyone makes mistakes and they shouldn't be held to them forever. Everyone should be forgiven once. There's a lot more to Chris than the whole world knows".