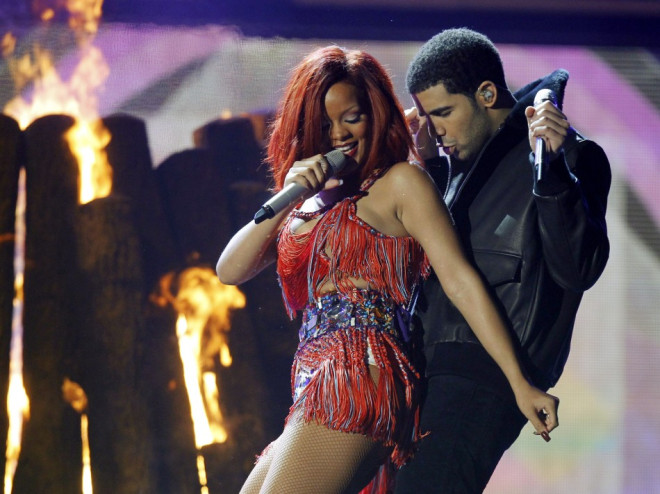 Rihanna and Canadian rapper Drake are completely inseparable.
According to a Hollywood Life report, the Barbadian bombshell "can't get enough of him."
"She's having one of the best times in her life right now," a source close to Rihanna told the website.
The pair, who dated briefly in 2009 following her very public split from Chris Brown, have been cosying up in recent weeks and putting on very public displays of affection.
"Everything is coming into fruition and she can't get enough of Drake," the insider added. "She's really glad that they're home together and enjoying one another's company. People really have no idea of how busy both of them are. It's crazy. It's insane, so when they get a little down time, she wants to monopolize it and it's he's down with that."
Adding on, Drake has won the heart of Rihanna's close ones too.
"Drake loves being in her circle and wants to be around her friends and family," another source revealed. "That's just how he is, always accommodating, always the gentleman, always wanting to take care of Ri in the smallest of way."
Meanwhile, the From Time rapper reportedly bought Rihanna a $42,000 yellow diamond ring.
''Rihanna was delighted with the gift," a source told The Daily Star newspaper. ''She has accepted it as a token of Drake's love. He's now even changing his schedule to spend as much time as possible with her. It's all getting increasingly serious between them," the source added.