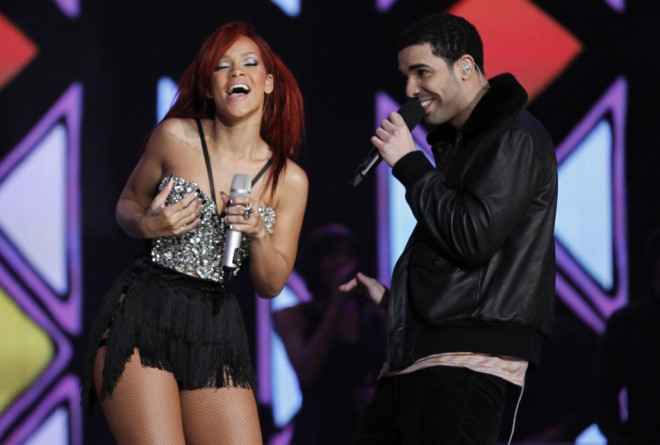 Canadian rapper Drake has reportedly told Rihanna to cut all ties with former boyfriend Chris Brown.
In recent months, the Diamonds singer has been spotted going out to dinner and various events with Drake, whom she briefly dated during one of her breaks with Brown.
The Barbadian bombshell and Brown split after the 24-year-old singer infamously assaulted Rihanna by hitting her so forcefully that she had major contusions on her face, a split lip, and a bloody nose.
"Rihanna and Drake are just having fun at the moment," a source told the Daily Star. "Neither of them are relationship people really. But Drake has made it clear that if things are going to get serious with them, he doesn't want her speaking with Chris.
"They are never going to get along properly," the insider added.
Meanwhile, a source told Hollywood Life that Rihanna and Drake have decided to date each other exclusively.
"Rihanna and Drake really have this chemistry and vibe with one another and that's something they can't explain," a source connected to the couple told the website. "They're both kind of infatuated with each other."
Previously, Drake admitted that Rihanna was his fantasy woman, but insisted they are just good friends.
"She's the ultimate fantasy. I mean, I think about it. Like, 'Man, that would be good.' We have fun together, she's cool and s**t. But we're just friends. That's my dog for life," he told Rolling Stone magazine.