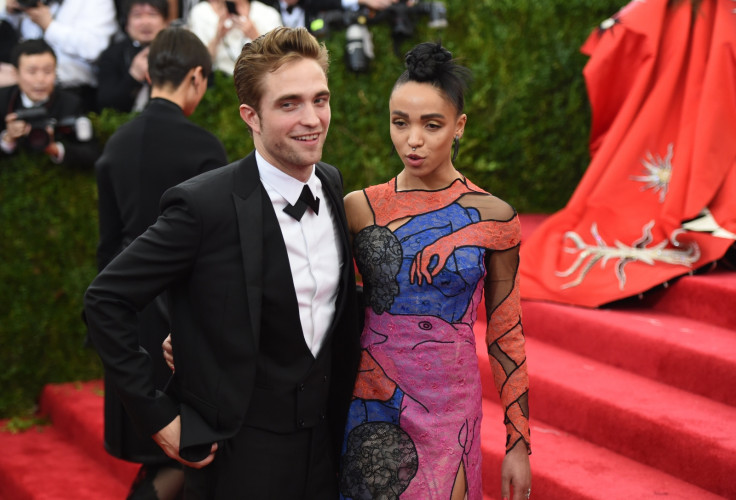 Robert Pattinson and his fiancée FKA twigs have apparently called off their engagement. The Twilight actor and the 27-year-old singer, whose real name is Tahliah Debrett Barnett, allegedly had a fight.
"FKA called Rob on his first day of filming to tell him that she couldn't visit because of her busy schedule. [He] let her know he wasn't happy about it," a source told Life & Style, according to Hollywood Life.
The Two Weeks singer allegedly "lost her temper," and "yelled at him to stop complaining and hung up on him."
The insider revealed that the 28-year-old Remember Me actor and twigs apparently "went into a long period of not speaking to each other" following the argument. Meanwhile, during an interview with Paper magazine, twigs revealed she is a traditional person when it comes to family life.
"I'm quite traditional. You know that saying, 'You can take the girl out of the country but you can't take the country out of the girl'? I grew up in Gloucestershire, and there's a certain format that people fit into," she said. "And I'm actually quite happy with that format. I'm quite happy to say, 'Go to school, work hard on your GCSEs, do your A-Levels, get married, have children. Send your kids to a nice school. Make sure you're in the right catchment area'."
It was previously reported that Pattinson and twigs were planning to tie the knot in a low-key ceremony in London this summer. Later, sources close to the couple had revealed that the pair had pushed back their nuptials until autumn.