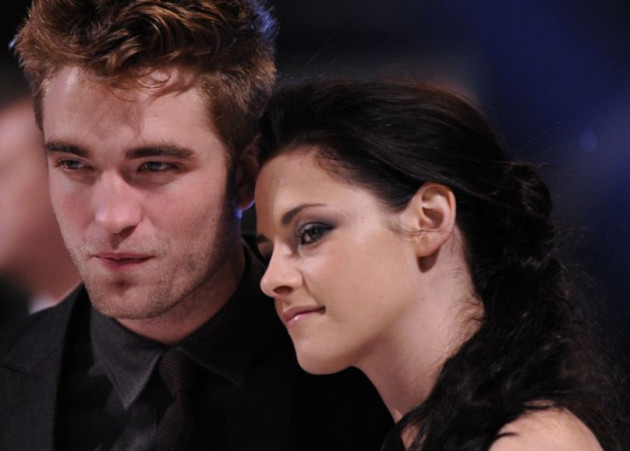 Twilight's superstar couple Robert Pattinson and Kristen Stewart have reportedly reconciled. They have been spotted together at several places of late.
"Rob and Kristen went to check out the scene at Hollywood Forever Cemetery on Saturday night, Nov. 2," a source told Hollywood Life.
"There was a huge celebration for Dia de los Muertos with tons of costumes and bands. They just mixed in with the crowd and acted like a normal couple just hanging out," the source added.
Reports also suggest that the couple checked into a hotel in Palm Springs, California, for a few nights in order to spend some quality time together.
''They snuck away to one of their favourite hide-outs for a couple of nights. Both left their houses in LA under cover of darkness and Rob brought their two dogs as well. They're not back together yet but they desperately miss each other," a source told The Sun.
''Kristen still loves him and the ball is in his court. She drives him crazy but at the same time he can't seem to break things off,'' the source added.
Pattinson meanwhile was linked to Sean Penn's daughter Dylan Penn. However, now sources state that the romance between the both of them is over.
''Rob and Dylan are over. When push came to shove they didn't really have much chemistry. Rob's been on a couple of dates since but he misses the comfort of being with Kristen who's known him since before he was a big star,'' the source stated.
Pattinson and Kristen Stewart split for the second time after she got back in touch with Snow White and the Huntsman director Rupert Sanders.
All hell broke loose between the perfect pair last year when Stewart confessed to having an affair with Sanders behind Pattinson's back. She later apologised, but, it seems, to little effect.
Looks like Stewart has been trying to make amends ever since. A friend of the couple added that Stewart was hurt when she knew that Pattinson was dating Dylan Penn.
"She knows she can't compare herself to Dylan or to any other person that Rob is linked to. It's hard not to, but knowing that Rob is happy gives her some piece of mind in a strange way. She will always love him no matter what," they added.
Stewart had also said that what she shared with Pattinson, was one of a kind and can never be repeated.
"Even though Rob is dating, Kristen is convinced that that their love for each other was one of a kind and can never, ever be replaced," a friend of Stewart told HollywoodLife.com.
"Kristen still misses Rob, but finds comfort in knowing that what they shared was the best thing that ever happened to her," the source added.
"She knows deep down inside that Rob feels the same thing, and she will be forever grateful for their relationship.