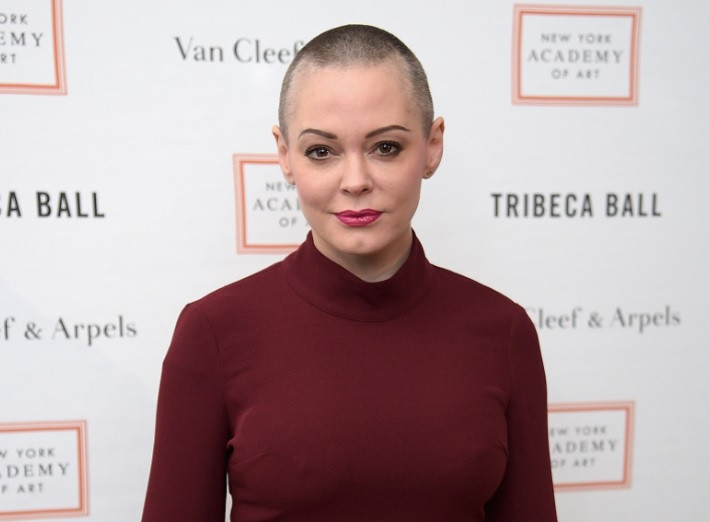 Charmed star Rose McGowan has joined a long line of female celebrities who have suffered privacy breaches in recent months, after an X-rated clip of the actress allegedly surface online. The Mirror reports that footage of a woman believed to be McGowan performing a sex act is currently making the rounds online.
According to the Mirror , the raunchy clip last approximately two and a half minutes and shows a woman pleasuring an unidentified male partner for the first half of the explicit film.
The alleged leak comes weeks after McGowan – who played Paige Matthews in the witch drama – revealed that she was a rape survivor. She had been responding to the sexual assault allegations levelled against presidential candidate Donald Trump in the run up to the US elections.
Using the hashtag #whywomendontreport, the 43-year-old admitted that although the attack at the hands of a studio boss is an "open secret" in Hollywood, she never went to police because she was advised that she would never win a prospective legal case.
"A (female) criminal attorney said because I'd done a sex scene in a film I would never win against the studio head," she posted, adding, "Because it's been an open secret in Hollywood/Media & they shamed me while adulating my rapist."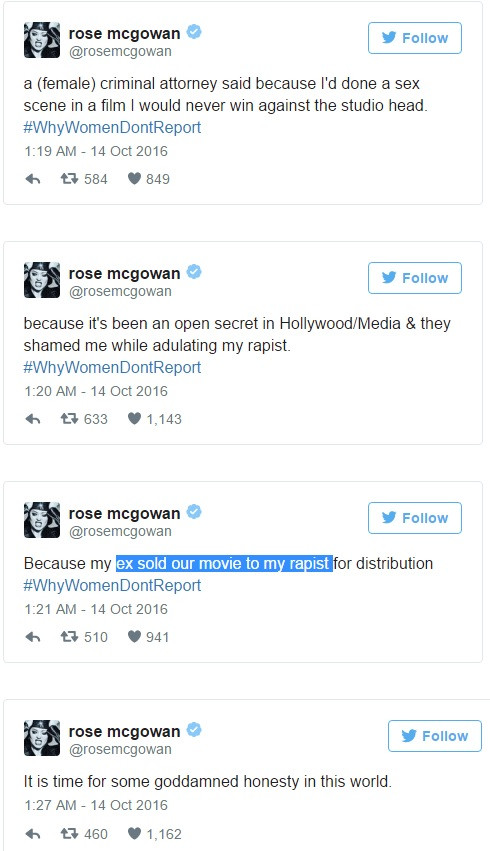 She also accused an unnamed ex of selling "our movie to my rapist for distribution." Following her admission, she was urged by thousands of fans to out the two men that had mistreated her.
McGowan later insisted that Hollywood needed to "stop rewarding" predators in an open letter also posted to her Twitter. She wrote: "To the women and men in the entertainment industry who know exactly whom and what I am talking about.
She continued: "Do not work with those you know to be offenders or you are no better than they. Take a stand. You are culpable for your actions. Stop rewarding sociopaths. Every time you sanction abhorrent behaviour, you are aiding and abetting a crime, that makes you no better than the criminal."
IBTimes UK has reached out to McGowan's reps and is awaiting reply.