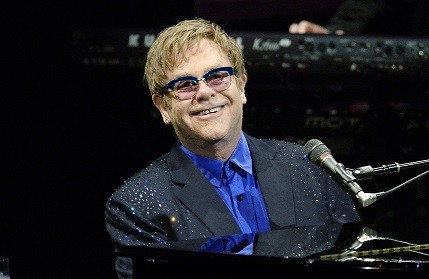 Parents and religious groups in Russia are calling for President Vladimir Putin to cancel gigs by Elton John over fears he would violate their gay propaganda laws.
A Russian parents' committee and Orthodox religious groups were among those opposing John performing in the country because they said the artist would "make a mockery" of the country's anti-gay laws.
Legislation in Russia forbids spreading "propaganda of non-traditional sexual orientation" to children and makes it an offence to suggest that gay relationships are equal to "traditional", or heterosexual, ones.
The controversial laws have led to campaigners calling for a boycott of Russia's hosting of February's Winter Olympics in Sochi.
In an open letter, the Ural Parents Committee called for Putin to ban his two performances in Russia. It said: "The singer intends to come out in support of local sodomites and break the current Russian law, directed at protecting children."
John, one of the most prominent gay celebrities in the world, told the Guardian that he had no intentions of cancelling his performances in Moscow on 6 December and Kazan on 7 December.
He said: "As a gay man, I can't leave those people on their own without going over there and supporting them. I don't know what's going to happen, but I've got to go."
Yuri Ageshchev, the leader of religious fundamentalist group, the Union of Orthodox Brotherhoods, also showed his objections to the gigs. He said: "The statement by this gay guy - Elton John - about his support for gays and other perverts during the upcoming concert in Moscow is an insult to all Russian citizens.
"It also makes a mockery of our recently enacted law against the public propaganda of gay ideas."
The law, which was passed by Putin in June, has been criticised by human rights groups as a bill which could fuel homophobic attacks in the country.
Pop stars Lady Gaga and Madonna have also voiced their opposition to the law while performing in Russia. Singer Cher turned down an invitation to perform at the 2014 Winter Olympics in Sochi because of the propaganda laws, describing the decision as a "no brainer".