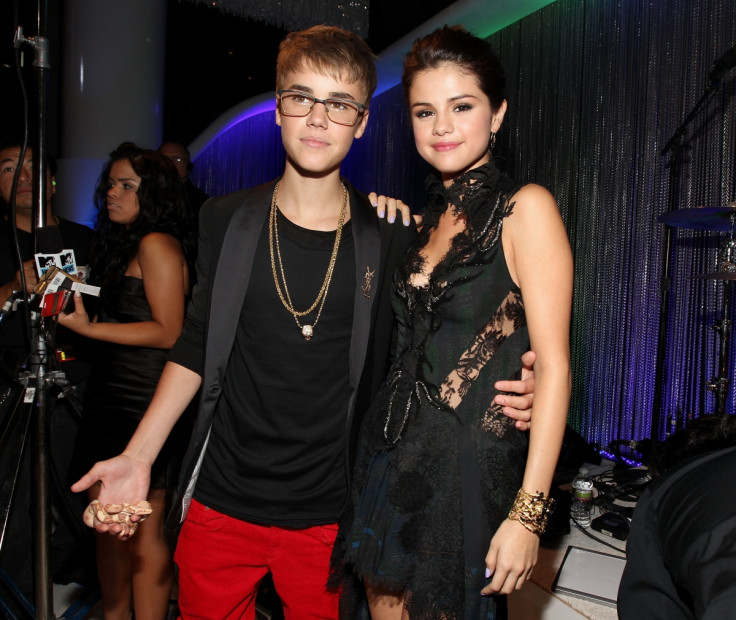 Selena Gomez is apparently happy that former boyfriend Canadian singer Justin Bieber still has feelings for her. The Baby hitmaker recently admitted that he still loves the former Disney star.
"Selena loves that Justin is talking about getting back together because they still talk about the future as if there will be one," a source told Hollywood Life. "They are in the same boat and know that these feelings they have for each other will lead them back to each other eventually. But they know they have to be young first, make mistakes, live life...and then come back together when they're ready. Because they don't want to lose each other when they try again."
Bieber had opened up about Gomez on The Ellen DeGeneres Show. He said: "There's a lot of stuff that reminds me of her. You see something on TV and you're like: 'I remember when we used to watch this' or 'I remember this smell, it reminds me of a time.'"
DeGeneres quizzed the Boyfriend singer over whether he could see himself getting back together with Gomez. Bieber replied: "We have a lot of history together and I am sure it could possibly happen. I think we are both just on our own journeys and figuring ourselves out and I think maybe once we figure ourselves out, we can come back and make an awesome duo or she finds someone awesome and I'll find someone awesome. I just want her to be happy."