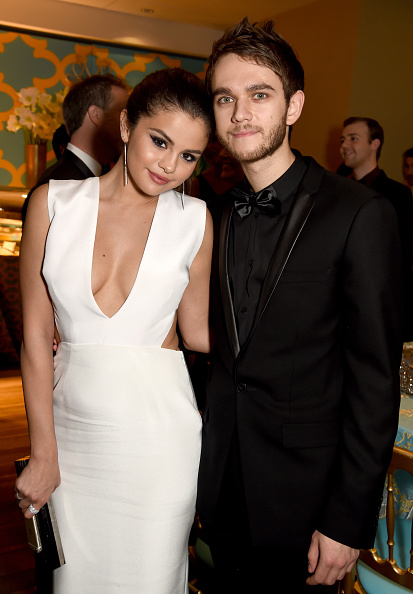 American actress and singer Selena Gomez and her rumoured boyfriend Russian-German music producer/DJ Zedd have reportedly split.
According to Star magazine, the 25-year-old, whose real name is Anton Zaslavski broke up with the 22-year-old Come And Get It singer because he thought she had a "high-maintenance attitude and needy nature."
"She'd call him all the time and get upset if he didn't drop everything and answer. Zedd is tired of dealing with the drama," a source said, via Hollywood Life.
"Zedd was supposed to go out to Georgia last week to visit her, but he had to cancel because of a gig. Selena flipped out, and they had a huge fight. He's been avoiding her calls ever since," the insider added.
Rumours that Gomez and Zedd are dating started after they were spotted getting close at the Golden Globes after-party. She also posed for photographers, resting her head on Zedd's shoulder.
During a Radio Disney interview, Gomez, who previously dated Canadian singer/songwriter Justin Bieber could not stop gushing about Zedd.
"He's this cute little German, and he's got really beautiful eyes, and he's very sweet and funny," she said.
"I respect his vision because he has a way of knowing how important his role is as an EDM artist, and he doesn't spend most of his time travelling the word DJing. He really spent so much time on this record. He wanted everything, from the lyrical content, to who sang it, and how they sang it. He's great, and very talented," she added.