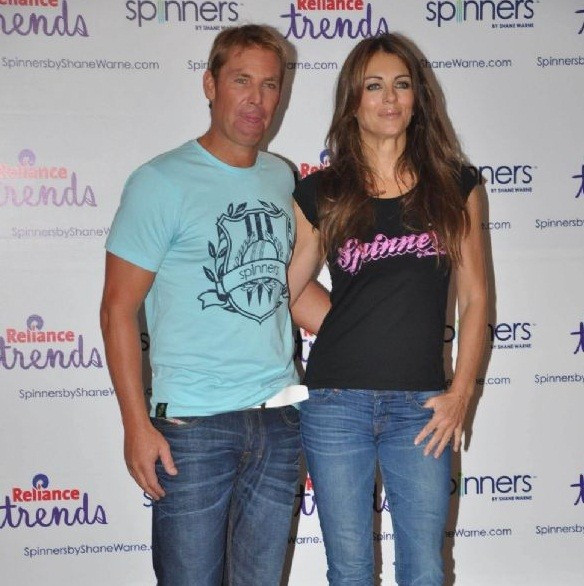 Elizabeth Hurley and Shane Warne, who are attending Alfred Dunhill Links Championship at Old Course, Scotland, are supposedly keen to take their relationship to the next level.
Following a romantic meal at the course hotel in St. Andrews, the Aussie cricketer is said to have proposed to Hurley in front of VIP diners. The pair have been dating for ten months now.
A source present at the hotel said: "Shane proposed over dinner and it was fairly public, not a private affair."
"It was a VIP crowd in there this evening. It was residents only, including Dunhill past players."
"He didn't get down on one knee, but when it was announced the other guests in the restaurant stood up and applauded."
"Everyone there was absolutely delighted."
Miss Hurley was reportedly stunned at the proposal, then she accepted it.
She was previously married to Indian textile heir Arun Nayar for 4 years.Warne is also divorced after ten years of marriage to wife Simone.