A Sicilian mafia boss has been arrested after he ordered the killing of his own daughter because she was in a relationship with a policeman.
Pino Scaduto, a mobster from the town of Bagheria, had instructed his son to kill his sister and restore honour in the family. However, the 30-year-old man refused and complained about his father to a friend during a phone call, which was wiretapped.
"I am 30 years old and I will not consume myself for him," Scaduto's son said, according to news agency Ansa. He claimed his fafter had ordered the murder of the woman after telling him: "Your sister has become a cop."
The phone conversation led authorities to arrest 16 people in an anti-mafia police operation code-named "nuova alba'', or new dawn. Charges include mafia association and extortion.
Scaduto is a member of the Cupola, a commission of top bosses tasked with taking important decisions concerning the Sicilian mafia or Cosa Nostra and once headed by leading mobster Bernardo Provenzano, who died in a prison hospital last year.
Investigators believe Scaduto had been trying to retake control of a local mafia clan since his release from prison in April. He was arrested and jailed during the 2008 Perseo operation.
Scaduto was allegedly planning other killings, including his daughter's boyfriend, according to La Repubblica newspaper.
This is not the first time that Italian mobsters have mandated the killings of their daughters. In 1983, Sicilian mobster Antonino ordered the killing of 24-year-old Lia amid suspicions she was having an extra-marital relationship. Lia was killed during a staged armed robbery.
What is Cosa Nostra?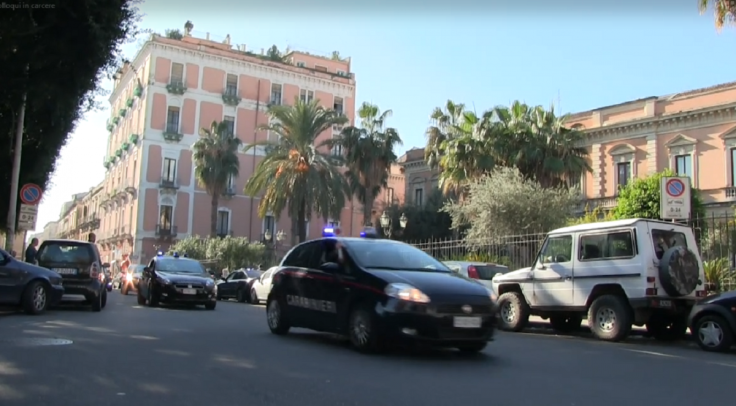 Cosa Nostra, which translates into English as "This Thing of Ours", is probably the oldest crime syndicate in Italy. Its roots have been traced back to at least the unification of Italy in 1861.
The criminal organisation reached its peak in the 1980s and early 1990s, while run by the infamous "Boss of All Bosses" Toto Riina, aka "U Curtu" ("the short one"). The syndicate was one of the world's major drug-smuggling players at the time.
Riina, who has been serving a life sentence since his arrest in 1993, was known as a brutal crime boss who waged a bloody war against the Italian state. High-profile killings include those of military police general Carlo Alberto dalla Chiesa and anti-mafia prosecutors Giovanni Falcone and Paolo Borsellino.
In 2014, Riina reportedly threatened to kill prosecuting magistrates who were investigating an alleged truce between Cosa Nostra and the Italian state in the 1990s.
A team of prosecutors led by Nino Di Matteo alleged that members of the Italian authorities had reached out to Riina to end his clan's murderous spree. Riina reportedly agreed to stop the killings in exchange for more lenient prison conditions for convicted mafiosi.
Following a hearing of the so-called "State-Mafia negotiation trial" in July 2014, Riina was reportedly overheard by a prison guard as saying: "Di Matteo shall die and all the prosecutors of the negotiation [trial] with him. They're driving me crazy. They have to die, even if it's the last thing I do."
Following Riina's arrest, Provenzano became Cosa Nostra boss until 2006, when he was arrested after 40 years on the run.
Mafia expert Salvatore Lupo told IBTimes UK Cosa Nostra is the most "bourgeoisie" of mafias, as it has historically penetrated all levels of society.
"More than other crime syndicates Cosa Nostra has expanded from the criminal world to that of the so called respectable people," Lupo, a professor of contemporary history at the University of Palermo, said.
Today, Cosa Nostra is mainly involved in local criminal activities, such as infiltrating public construction works and running extortion rackets.