Emma Watson: I Only Have Eight Pairs of Shoes
British actress worth £26m condemns extravagant celebrity lifestyles as 'consumerism as a form of kleptomania'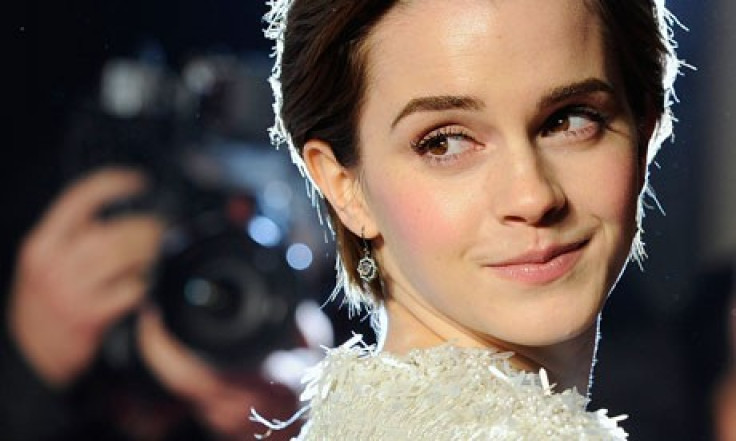 Her latest movie, The Bling Ring, sees her take on the role of a teenager who steals designer clothes but Emma Watson has revealed that she is not interested in living a lavish celebrity lifestyle.
The 23-year-old star, who rose to fame playing Hermione Granger in the Harry Potter films, has admitted that despite being a multimillionaire, she only owns eight pairs of shoes.
According to Watson, playing the leader of a gang of teenagers who steal £2m in luxury goods from the homes of celebrities in the Hollywood Hills including Lindsay Lohan and Miranda Kerr, could not be further from her down-to-earth way of life.
"It's almost like consumerism as a form of kleptomania," she told the Radio Times.
She admitted she was shocked to see the enormous walk-in-wardrobes in the mansion of heiress Paris Hilton where some of the scenes of the movie, which is based on true events, were filmed.
"She could never wear all those clothes. Half of them were brand new and still had the price tag on," she said.
"But I suppose she just bought them to have them. We've all bought things on impulse but that's an entirely different thing."
It seems that the gang in the film would have been wasting their time had they targeted Watson in one of their burglaries.
"I've got about eight pairs of shoes and that's it," she confessed.
The British actress, who has amassed a fortune of £23m, went on to claim that although she is one of the world's most famous women she would not describe herself as a celebrity.
"There's a whole new definition to celebrity now," she said. "That's why you see a lot of actors blanching at being associated with that word 'celebrity' because it's become something that isn't really associated with having a craft.
"It's easy for me to sound like a total hypocrite because, of course, I'm dressed in designer clothes right now."
The Bling Ring opens in cinemas nationwide on 5 July

© Copyright IBTimes 2023. All rights reserved.