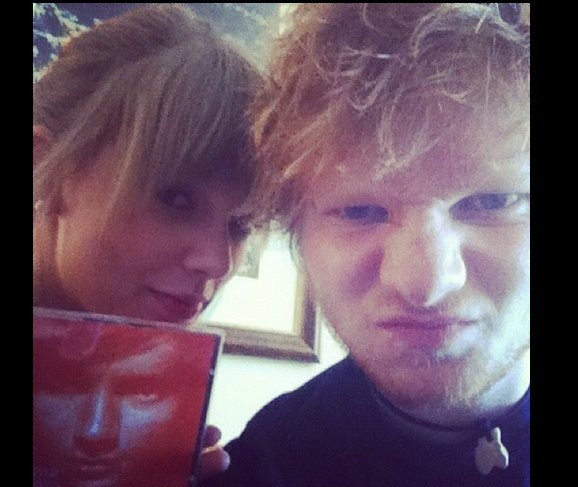 Taylor Swift and Ed Sheeran's collaborative track Everything Has Changed has been leaked online.
The song, which is set to feature on Swift's forthcoming album Red, was co-written by the duo in her backyard.
"It's about falling in love," Swift told Digital Spy. "It's about meeting someone and all of a sudden your entire perspective on the world changes - you're thinking for two, instead of one."
The unofficial audio clip reveals that the track is a stripped-back acoustic song with a notable country edge and vocals from both artists.
It features the lyrics: "All I knew this morning when I woke
Is I know something now, know something now I didn't before
And all I've seen since 18 hours ago is green eyes and freckles and your smile in the back of my mind making me feel right
"Cause all I know is we said hello
And your eyes look like coming home
All I know is a simple name, everything has changed
All I know is we held the door
You'll be mine and I'll be yours
All I know since yesterday is everything has changed."
Everything Has Changed has already received rave reviews from fans of the country songbird and London-born Sheeran.
One commentator said: "Awesome! Taylor and Ed - this is the definition of perfection."
Another wrote: "oh my God. I'm in love".
Whether fans get to see Swift and Lego House hitmaker Sheeran team up once again for an accompanying music video remains to be seen.
Red, which features Swift's latest single We are Never Ever Gettng Back Together, is due out on 22 October.