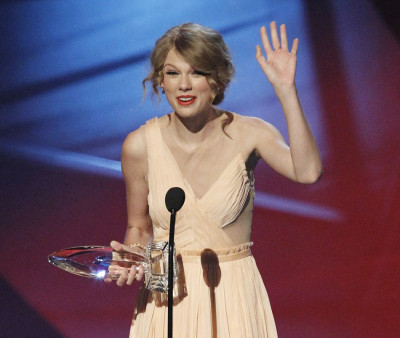 What is allegedly a topless photo of country singer Taylor Swift has emerged on celebrity whistle-blowing site CelebJihad.
The site claim to have leaked the photo from Swift's personal collection, but the country singer denies its authenticity.
The 'Love Story' singer's lawyers have threatened legal action against the site, calling it trademark-infringement.
Swift is concentrating on her album and leaving her legal issue to her lawyers.