A 15-year-old computer whizz-kid has internet giants Facebook and Google vying for him after he developed an app which has been downloaded 500,000 times.
Ben Pasternak created the game Impossible Rush which overtook Vine, Google and Twitter and has since soared up the App Store charts since its launch in October.
Impressed by the tech-savvy teen, Facebook's internship department has invited him for a tour of the company's California headquarters, while one of Google's vice presidents has invited him to visit its campus.
Hailing from Sydney Australia, Pasternak is one of 450 young entrepreneurs accepted on to a Google and MIT sponsored event called Hack Generation Y, in which high school students create a product in 36 hours.
Michael Matias, the lead organiser of the event, said: "Pasternak is a young entrepreneur and clearly ambitious, he has shown the world that age is just a number.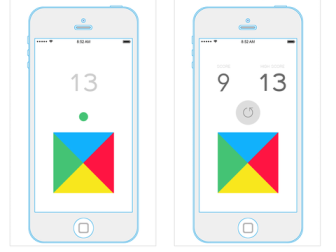 "(His) iPhone app was extremely impressive and if we were to guess - we would never imagine it was run by a 15-year-old."
Speaking about his addictive game Pasternak told Mashable: "My biggest motivation is knowing that my apps make people's lives just a little bit easier and simple. There is no better feeling than seeing people using your creations."
He is now working on an app called One which brings all social media feeds into one app.