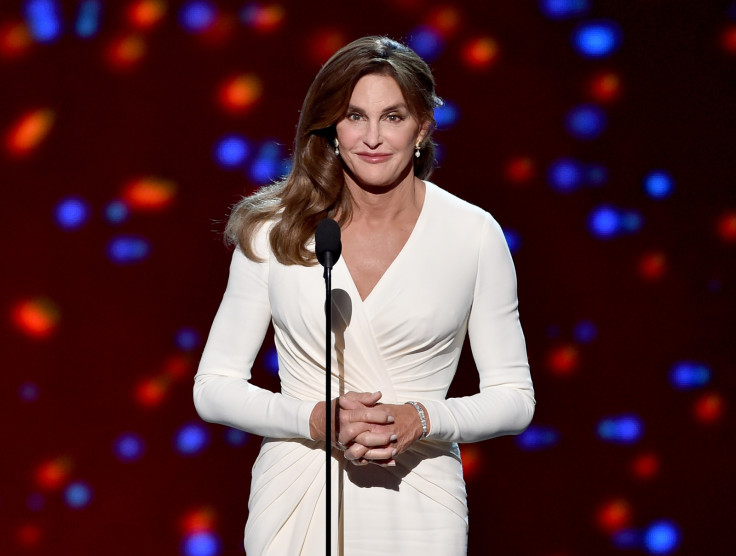 Caitlyn Jenner may soon be cleaning up at the Teen Choice Awards following her success at the 2015 ESPYs. The transgender star is preparing to take on Miley Cyrus, Nicki Minaj, Selena Gomez, Taylor Swift and Kate Perry after receiving a nomination in the social media queen category.
In June, Jenner launched her certified Twitter account to coincide with the unveiling of her female identity on the cover of Vanity Magazine. Within four hours, she had amassed one million Twitter followers, the fastest time in the history of the social-networking site.
Following the announcement of her Teen Choice nomination, Jenner took to social media to express her excitement. "And to think I wouldn't have qualified for this nom a few months ago... What an honor! #TeenChoice #SocialMediaQueen" she told her 2.7 million followers.
Earlier in July, the 65-year-old received a standing ovation at the ESPYs after being honoured with the Arthur Ashe award for courage. She used her acceptance speech to focus on the plight of young members of the transgender community.
"All across this country right now, all across the world at this very moment, there are young people coming to terms with being transgender. They're learning that they're different and they're trying to figure out how to handle that. I know I'm clear in my responsibility in going forward," she said.
"To tell my story the right way, for me, to keep learning. To do whatever I can to reshape the landscape of how trans issues are viewed, how trans people are treated, and then, more broadly, to promote a very simple idea. Accepting people for who they are, accepting people differently."
Meanwhile, transgender model Geena Rocero has revealed she shares a special bond with Jenner after Kim Karadashian's step-parent called her after her interview with Diane Sawyer in April. "There is a sense of healing, and [it's] freeing to be the person that you are fully. That's beautiful, that's courageous, and I think the world really needs more of that story," Rocero said.
"[She] really wants to use her platform as much as she can to highlight other people's stories, especially the most marginalised." Although, as much as the transgender identity may be celebrated on the cover of a magazine, "there is still a lot of work that needs to be done".
The 2015 Teen Choice Awards will take place at the USC Galen Center in Los Angeles on 16 August.