The brother of 15-year-old Triona Priestley has spoken about the moment pop star Ed Sheeran made his sister's dying wish come true, leaving her with a "smile" on her face as she died in 2014.
Older brother Aiden revealed final heart-breaking details of the tender moment while in the audience for the Ray D'Arcy show.
Speaking on the RTE One show on Saturday (15 April), he spoke vividly of the moment Sheeran responded to the widespread Twitter campaign #SongforTri, which called for the star to perform her favourite song Little Bird as a dying wish.
Wrapped up in a vicious touring schedule, the then 24-year-old was unable to visit in person but managed to give a performance over the phone, minutes before Triona passed away.
Aidan said: "I just remember the day. We were in this small little ICU room. There was myself, my brothers, our partners, my parents, Triona's godfather, his wife and the hospital staff.
"Triona was in a huge bed, covered with tubes and machines, a little box window ahead of her on top.
"My brother Colm left the room but he returned then and he was on the phone.
"He just says, 'I'm going to put you on loudspeaker quickly', and clicks it and we hear Ed Sheeran. He says: 'Hi Triona, I hear you're a big fan', and begins to play Little Bird and the guitar comes through.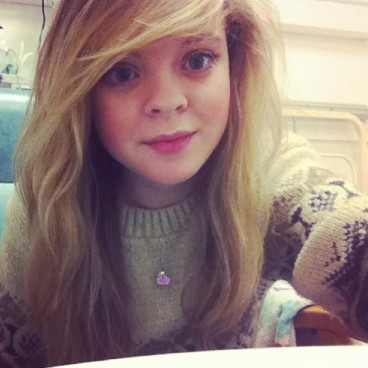 "He played the whole song," Aiden added.
But as soon as the song finished the family had to cut contact as the young teenager was about to lose her battle with cystic fibrosis.
"It was probably a bit rude at the time but we had to hang up on him," Aiden explains.
"The doctor lifts his stethoscope to tell us that her heart has stopped.
"We take the mask off because she had been on a machine to breathe. Just in that moment, I can remember a burst of light comes through that window and she's smiling."
Triona's brother now treasures that moment and suggests the successful campaign, which spread wildly across social media, and ultimately let his younger sibling find peace, has helped the family grieve.
"It's this big room and my family hasn't gotten smaller. It's grown by the thousands of people that Triona has invited in. I feel that every day, it stays with us all the time."
Triona, a Castleknock Community College student in Dublin, was a huge music fan and loved Disney films.
The words "Hakuna Matata" — an iconic phrase from The Lion King meaning "no worries" — graces her headstone, according to The Irish Mirror.