Red Nose Day 2017 has raised £71m ($88m) for Comic Relief after a host of stars, including the reunited cast of Love Actually, Ed Sheeran, James Corden and Take That appeared in the annual BBC telethon on Friday (24 March).
Highlights included the much-anticipated sequel to Richard Curtis' 2003 romantic comedy Love Actually. Fans learned that Andrew Lincoln's lovesick character Mark, who originally pined over Juliet, played by Keira Knightley, was now in a relationship with none other than Kate Moss.
The 10-minute episode also saw Hugh Grant reprise his role as Britain's prime minister, giving a rousing speech of unity — fitting given the Westminster terror attack on Wednesday (23 March). However, age seemed to have taken its toll, as Grant comically hurt his back after dancing to Drake's Hotline Bling, an update of his on-screen routine to Girls Aloud 13 years ago.
Elsewhere, pop behemoth Ed Sheeran visited Liberia to highlight the plight of children in the country, before making a special guest appearance on BBC Three comedy People Just Do Nothing. The chart-topper also appeared in the studio to perform What Do I Know — but appeared to forget the lyrics to his own music.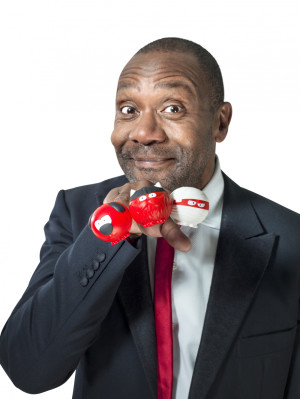 The fundraiser also saw the cast of cult sketch show Smack The Pony also reunited for the first time in over a decade, while Take That hit the road with James Corden for a one-off version of Carpool Karaoke.
Presenters on the night included Jonathan Ross and comedian Lenny Henry, who help co-found the charity alongside Richard Curtis in 1985.
Opening the show Henry said: "Tonight is an opportunity to save lives, to reach out in the spirit of partnership and compassion," he said.
"The money you give tonight will make things better for people with tough lives here at home and abroad and your generosity year after year proves how much more there is that unites us than divides us.
"Every donation is a good deed."
Comic Relief has so far raised £1bn during its 32-year existence. Organisers say the money is used to "tackle the root causes of poverty and social injustice in the UK and across the world".