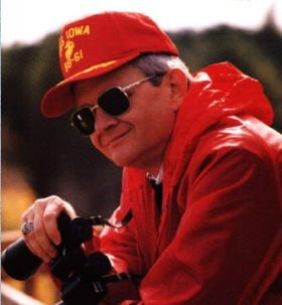 American author Tom Clancy, one of the world's most prolific and popular thriller writers, has died.
Clancy's death was confirmed by his publicist, who revealed that the writer had died in hospital in Baltimore, Maryland, near his home.
The precise details of Clancy's death, and the condition which forced him to hospital, have not been confirmed.
A specialist in realist suspense, Clancy wrote more than 30 books over a 29-year publishing career, and his work became synonymous with Cold War intrigue. Jack Ryan, the main protagonist in 15 of his books, has become one of the most iconic characters in modern literature.
Clancy's breakthrough came in 1984 with the publication of The Hunt for Red October, which was made into a blockbuster film starring Alec Baldwin and Sean Connery. His later novels, Patriot Games and Clear and Present Danger, were also made into hugely successful movies, starring Harrison Ford.
In 1996 Clancy helped found a videogame development studio, which went on to produce several franchises based on his books. The studio was purchased by Ubisoft in 2002.
Clancy's consistent success prompted Forbes to write: "[He] can produce a guaranteed bestseller just by writing two words: his name."