Top Gear: Jeremy Clarkson to go ahead with world live tour part-funded by BBC Worldwide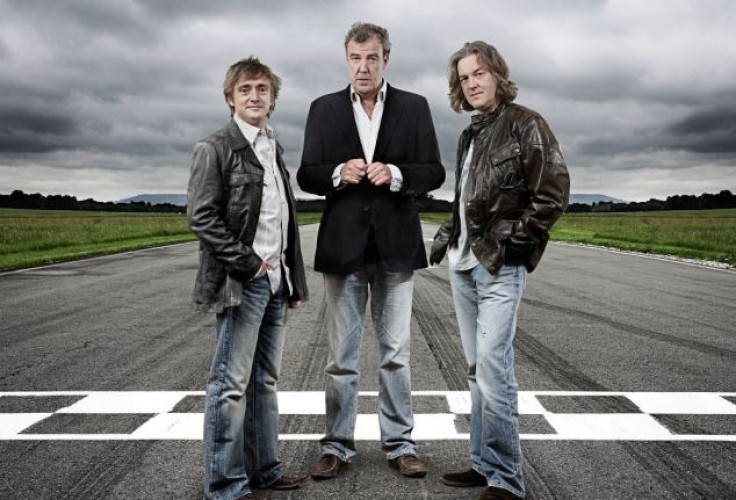 Jeremy Clarkson will go ahead with a live tour with his Top Gear co-presenters James May and Richard Hammond despite his sacking by the BBC.
Top Gear's £10million live world tour is to go ahead next month with Clarkson, who was suspended by the BBC on 10 March.
The series of shows have already sold 200,000 tickets around the world so far. However, the live tour will be not have any BBC branding or content and will be called Clarkson, Hammond and May Live, according to a BBC spokesman.
The tour begins in Australia in April, with tickets costing between £35 and £200 for the shows.
"So as not to disappoint the thousands of people around the world who have already purchased tickets, BBC Worldwide has agreed with our joint venture partner Brand Events that the remainder of the tour can continue," said a BBC spokesman.
"These events will not however feature any BBC Top Gear branding or content.
"We believe this is a sensible approach in the circumstances."
The BBC will still be paying Clarkson, according to a Telegraph report, as his contract for the shows is with Brand Events, a company which is 50% owned by BBC Worldwide.
The news stokes rumours that the three Top Gear presenters could start up a separate show following Clarkson's sacking from the BBC.
According to the Star, the backstage list for Clarkson and his co-hosts includes 20 bottles of wine, 24 bottles of beer, champagne and Bombay Sapphire gin.
They also requested a PS3, DVD players, scrabble, steak knives, cigarettes and McDonalds meals.
"All three presenters have their eclectic tastes and they all know what they want," a source told the newspaper.
"Jeremy is very into his rose and very particular about getting exactly the right type of wine - it's fair to say he can be a little bit of a prima donna."
© Copyright IBTimes 2023. All rights reserved.