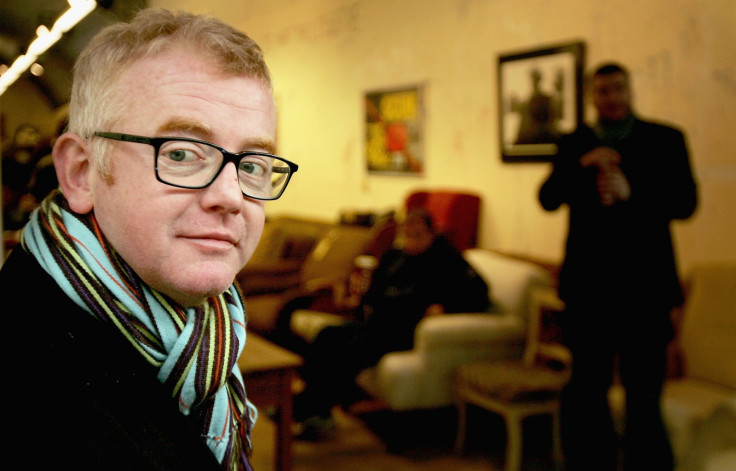 Despite being happily married with his third wife, new Top Gear presenter Chris Evans has admitted that he thinks that marriage is a flawed and outdated concept. The 49-year-old star came to the surprising conclusion after visiting a marriage counsellor and sex therapist to research his new book Call The Midlife.
Speaking on Channel 4's Sunday Brunch he told presenters Tim Lovejoy and Simon Rimmer: "Marriage is really weird. We still get married on the same basis as we began to get married 3,000 years ago, which is about the ownership of a woman by a man. Actually, as a model, it doesn't work anymore."
Evans, whose marriage to popstar Billie Piper, 16 years his junior, ended in 2007 and union to Loose Women's Carol McGiffin in 1998. He tied the knot with current wife Natasha Shishmanian eight years ago, with whom he has two children.
The radio and TV star – who had a prostate cancer scare earlier this year – also revealed he has visited a marriage counsellor to answer some of his most pressing questions.
"I gave myself 100 days to think about the rest of my life. To plan it," he said of the research he did for his latest tome. "And then I go to see a marriage counsellor because, you know, you want to stay married. So you go, OK, well there's nothing wrong, but what could be on the horizon?
"How do marriages start to break down? How's that going to happen? And then I go to a sex therapist. How do you keep the light on in the lighthouse?"
In June, Radio 2 host Evans was hired as Jeremy Clarkson's replacement for the continuation of Top Gear after the BBC axed the 55-year-old following a fracas at a Yorkshire hotel, during which Clarkson hit producer Oisin Tymon in a row over catering arrangements. Evans will be leading an all-new line-up, with the hope of revamping the show.
Meanwhile, he is also preparing to relaunch his Channel 4 entertainment show, TFI Friday, which returns to Channel 4 on 16 October.