Tulisa Contostavlos is reportedly dating multi-millionaire playboy, Costas Panayiotou.
According to the Mirror, the former X Factor judge has been on several dates with the 24-year-old son of Greek-Cypriot property tycoon Andreas ­Panayiotou, who is said to be worth £400m.
"They really hit it off. They have a lot in common and share several friends and interests, as well as a Greek-Cypriot background. Costas is a bit younger, but that doesn't seem to matter. It's exciting. They've had a great time," a source told the newspaper.
The two reportedly met after the collapse of her drug trial earlier this year.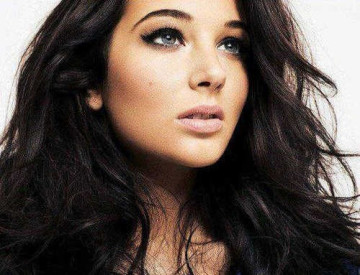 Meanwhile, in a new interview with the Sunday Mirror, the 26-year-old revealed that her X Factor colleagues, including judges Simon Cowell and Louis Walsh, stuck by her through the difficult time.
"I owe so much to X Factor. I feel like I'm home. Everyone has my back," she said.
"I lost touch with a lot of my friends, people I've known for years, when things were at their worst.
"They disassociated themselves from me and that really hurt.
"This industry is extremely cut-throat and people just cut you off like that. It's good to know my X Factor family have not disowned me," Contostavlos went on.
"Louis was one of the people that stuck by me all the way. He's a true friend. He openly supported me, not caring at the time what people thought, she said, adding. "I'd really like to thank the whole of X Factor, including Simon Cowell, for being so supportive of me."