US: African Boys Attacked at School and Labelled as 'Ebola'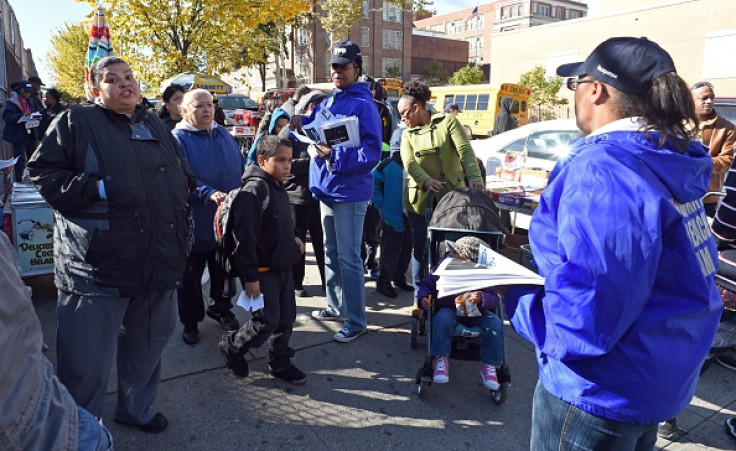 An advocacy group that fights for the rights of Africans in New York City's Bronx neighbourhood is seeking action after two African boys were beaten and severely injured by people who called them "Ebola."
The African boys, in sixth and eight grade, had recently emmigrated from Senegal, reported NBC New York.
The attack happened on Friday afternoon and the boys were immediately rushed to the hospital following the incident, reported the African Advocacy Council.
The Council says there has been a rise in hate crimes against Africans in the US following the Ebola outbreak in West Africa.
Senegal is one of the Ebola-stricken West African countries, however, no new cases have been reported since late August, reported the Centers for Disease Control and Prevention (CDC).
The Department of Education confirmed the incident and said additional security has been dispatched to the boys' school to ensure there is no repeat occurrence.
African restaurant covers up outdoor sign

Meanwhile, a Minnesota African restaurant owner, Kellita Whisnant, has been forced to cover up part of her restaurant's outdoor sign that previously read, 'Mama Ti's African Kitchen', as her business suffered a fall of an estimated 50% since the Ebola outbreak.
"Just putting that tape up there triggered emotions that I keep down, but that really hurt," said Whisnant in an interview with Minneapolis-St.Paul's KMSP Fox9, before adding, "This African name that brought people in before, is now hurting me. We get the jokes, the ridicule."
Whisnant says one of her customers asked her if the restaurant had Ebola.
"What could I bring in at this point to satisfy your fear? Will you come in and eat out of this restaurant if I sell Philly cheese? If I do jumbo wings and fries?" said Whisnant.
Aaron Devries of the Minnesota Department of Health (MDH) Infectious Disease Division has urged people to get over the stigma.
"We know for certain that it is not transmitted through food. Please help us eradicate that stigma," said Devries.
© Copyright IBTimes 2023. All rights reserved.