Actress and singer Cher will donate over 180,000 bottles of water to the struggling residents of Flint after high levels of lead were found in the water supply. The city, the largest in Michigan, has not had a safe supply of drinking water since 2014, and earlier this month was forced to declare a state of emergency after people complained about the taste, smell and appearance of the fluid.
Residents began to complain about the drinking water after the city switched from Detroit's water supply to the Flint River in 2014. The move was a cost-cutting exercise while a pipeline was built from Lake Huron.
However the new supply was not treated correctly and metal from old pipes seeped into the water. The people of Flint, which has a population of 120,000, noticed the water had a strange colour and subsequent studies revealed that lead levels were 10 times higher than average.
Now the Oscar winner decided to supplement government donations with her own huge donation of water which are expected to reach the Food Bank of Eastern Michigan from Wednesday. She said: "This is a tragedy of staggering proportion and shocking that it's happening in the middle of our country."
The 69-year-old added that she had contacted her friend Brad Horwitz, who has business links to the water company, Icelandic Glacial. He then spoke with company leaders, who agreed to double Cher's donation -bringing the total to 181,440 bottles.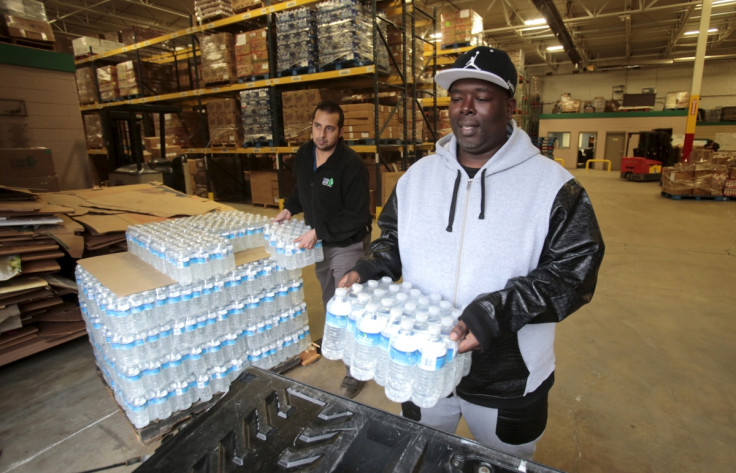 In October 2015, officials in the city reversed the decision to draw water from Flint River and ordered the use of Detroit water once more, but not before Governor of Michigan, Rick Snyder, took stern criticism from his constituents. In November 2015, Flint citizens filed a lawsuit against Snyder, the state of Michigan, the city of Flint and other state and city officials claiming they suffered skin lesions, hair loss, high levels of lead in the blood, vision loss, memory loss, depression and anxiety.
Federal officials have begun an investigation after the state of emergency for Genesee County was declared this month. Snyder has apologised for the debacle and Michigan's top environmental regulator was forced to resign after his agency was blamed.
On Saturday 16 January US President Barack Obama signed an emergency declaration paving the way for federal aid to deal with the crisis. The Department of Homeland Security and the Federal Emergency Management Agency (Fema) have agreed to provide water, water filters, water filter cartridges and water testing kits until April.
According to CNN, a hospital in the area reported that the percentage of children with elevated lead levels nearly doubled after the switch. Exposure to the heavy metal can cause behavioural problems and learning disabilities in children.