US rapper Stew Deez arrested after gun fired in fracas following performance with Bone Thugs-n-Harmony
A US rapper has been arrested for allegedly firing a gun during a mass brawl after he opened a concert for hip-hop group Bone Thugs-n-Harmony. The rapper, Stew Deez, whose real name is Steward Howse, was detained on Friday 26 February by New York State police after the incident.
Howse now finds himself charged with reckless endangerment and weapons possession as officers claim that he fired a gun into the air as a mass brawl took place in the car park of The Emporium in Patchogue. An onlooking crowd immediately fled following the shots, say police.
Although Howse is not a member of the Grammy Award-winning hip hop group he does hail from the same city, Cleveland, Ohio. The 33-year-old was said to have been opening for the band, whose most famous UK single was 'Tha Crossroads', and there were no reported injuries after the alleged shooting.
The rapper was thought to be travelling with the group on a national tour of the US when the incident took place. Howse was scheduled to be arraigned in court in Central Islip in March according to Suffolk County police based on Long Island.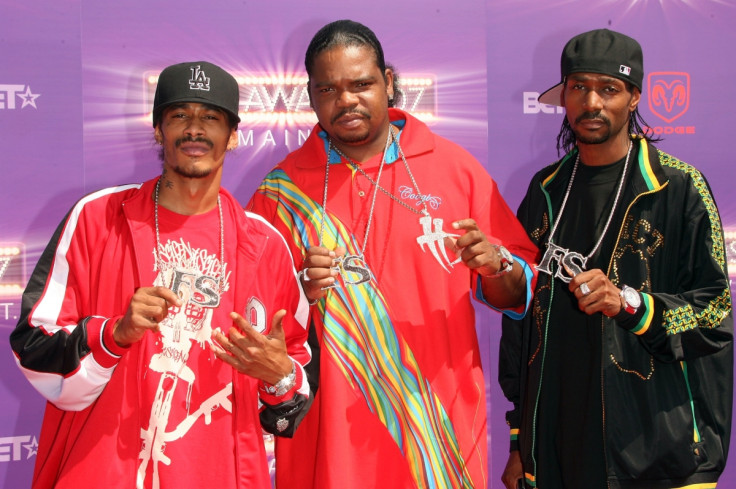 A police statement said that officers had heard gun shots whilst on the way to the venue. A spokesperson said: "Suffolk County Police today arrested a man for firing a gun into the air during a fight involving several people in the rear parking lot of The Emporium nightclub early this morning.
"Police responded to a call of people fighting outside The Emporium after a performance by the group Bone Thugs-N-Harmony. Responding units heard gunshots while responding and found a large crowd dispersing from the area.
"No injuries were reported to police. A check of area hospitals was conducted with negative results.
"After an investigation, Fifth Squad detectives arrested Steward Howse of Cleveland, Ohio at approximately 4.35pm. Howse, an entertainer known as 'Stew Deez' had performed at The Emporium last night before Bone Thugs-N-Harmony and is travelling with the group on a national tour."
© Copyright IBTimes 2023. All rights reserved.