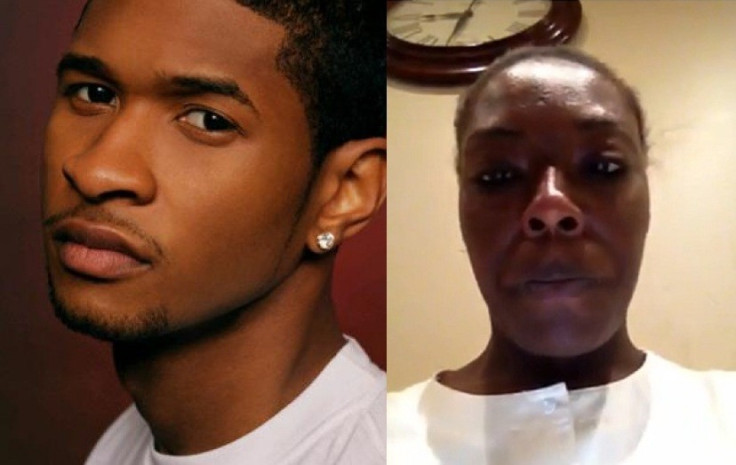 R'n'B superstar Usher Raymond has obtained a restraining order against a woman who allegedly claimed she was married to him and tried to get into his home.
Darshelle Jones-Rakestraw has been accused of stalking the Climax singer and harassing him and his family.
According to celebrity site, TMZ.com, Rakestraw turned up uninvited at his Atlanta home and pounded on the door demanding to be let in.
Police intervened and warned her off but she was said to have returned the next day and told officers she was the star's wife and had lost her door key.
Police arrested her.
The 33-year-old father-of-two applied for a restraining order, claiming Rakestraw "placed him in reasonable fear for his own safety and/or the safety of his immediate family".
After the order was served on Rakestraw she posted a video on YouTube denying allegations that she is a stalker.
In the three-minute clip she claims that Raymond has been giving her money for a long time and promising to help with her music career.
She says: "I'm not a stalker. He has officially slandered me and defamed my character.
"I am in love with Mr Raymond but I don't appreciate the fact that he has tried to trash me with stalking [claims]."
She claims she plans to file defamation charges against him.