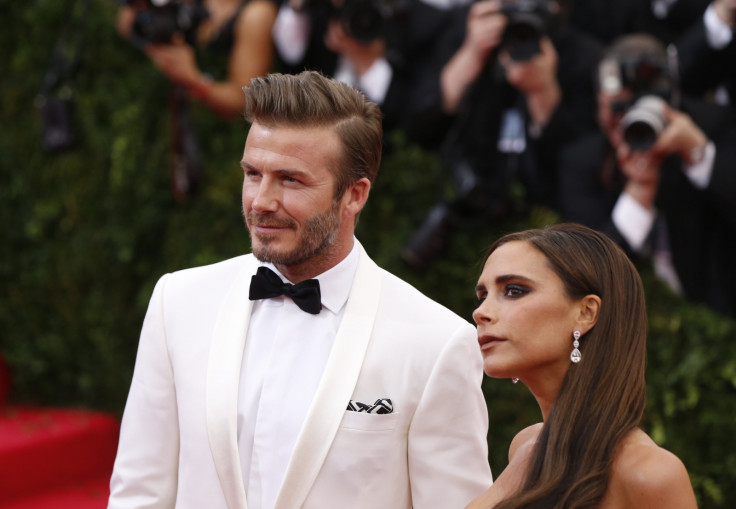 Victoria Beckham has squashed reports that she and husband David Beckham are heading for divorce. During an interview with Grazia, the 40-year-old singer-turned-fashion designer, who has four children with the football legend - Brooklyn, Romeo, Cruz and Harper Seven, said their marriage is stronger than ever.
"I have never listened to, or commented on, the rumours about any aspect of my life," she said. "I am blessed to have a wonderful husband and beautiful, healthy, happy children. Yes, we travel a lot with our respective businesses and charitable commitments, but we always make time for each other as a couple and as a family. David and I have nothing to prove. We love each other, look out for each other and are strong as both partners and parents."
"My husband constantly inspires me and guides me – he has done so much good work, I look up to him and have the utmost respect and admiration for all that he has achieved," she gushed about her husband. "David and I both have a strong work ethic and I believe that's a good example to set our children. David and I explain to the children what privileged lives they lead. We tell them that in many places in the world children are hungry, homeless and sick. They all understand how important it is to help others. Romeo ran the children's marathon earlier this year and raised an amazing amount of money through sponsorship, which he divided between David's charity and UNAIDS."
Recently, David shared pictures of the former Spice Girl on Instagram, showing a glimpse of their happy and content life. In one image, Victoria is seen standing in the middle of balloons. He wrote: "Proud of what this young lady has done and achieved ... Exciting night at Dover Street @victoriabeckham@haigclub."
In another image posted by David, the mother-of-four is seen delivering a speech at the UN Social Good Summit. He captioned the image: "Proud of my wife today speaking at the UN Head quarters ... Powerful speech along with some other incredible and powerful women on that stage ... Right to the point about Our fight against HIV / AIDS @unitednations@unicef @victoriabeckham."