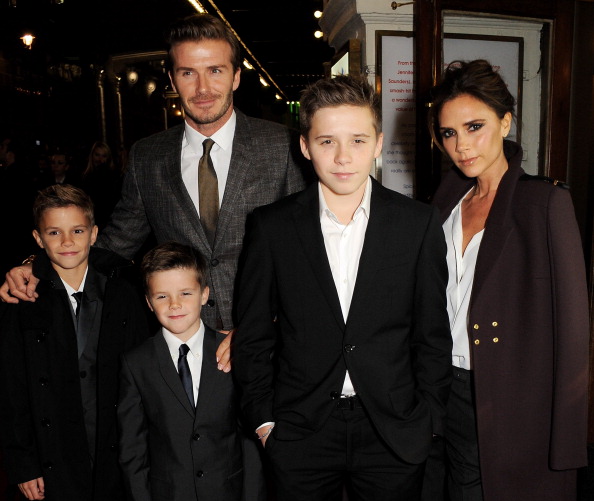 Victoria Beckham was reportedly stunned seeing the attention her eldest son Brooklyn Beckham received during a recent family holiday.
The 40-year-old singer-turned-fashion designer and football legend David Beckham, along with their four children - Brooklyn, Romeo, Cruz and Harper celebrated the New Year's in the Maldives.
"Victoria adored having time out with her family - but she was pretty shocked at seeing Brooklyn hit on by so many girls. She joked it aged her by about 20 years!" a source told Closer magazine.
"Girls would come up to Brooklyn on the beach or when he was out for supper with the family, asking if he'd like to hang out. Victoria was torn between feeling proud and horrified," the insider added.
The 15-year-old had posted photos from his family vacation on his Instagram account.
"Victoria rarely takes time out of her hectic work schedule but says she's returned from her holiday refreshed," the source revealed.
David is really close to his children and is constantly seen around them.
In 2011, the former Real Madrid star said, "In my career there's many things I've won, and many things I've achieved," and added, "...my greatest achievement is my family."
"What matters is being a good father and a good husband – just being connected to family as much as possible.
"Being a dad is more important than football, more important than anything.
"I adore children. I love the fact our children are part of both of us. It's one of the most amazing things ever," he added.