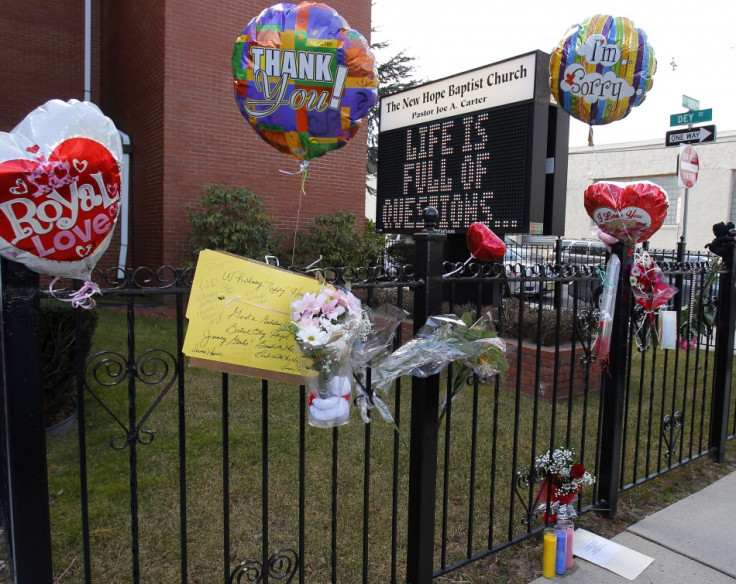 Fans worldwide who wish to bid farewell to Whitney Houston will not be disappointed as they will be able to watch her private funeral on the Internet.
Her publicist, Kristen Foster, announced that the Associated Press will be allowed a camera at Saturday's ceremony at the New Hope Baptist Church in Newark.The funeral will be streamed on the AP's website, and will also be made available to broadcasters.
The ceremony, due to begin at 5pm GMT and 12pm EST on Saturday, is by invitation only. Houston started her singing craft at the New Hope Baptist Church, and her mother Cissy served as music director there for decades.
She will be buried at the Fairview Cemetery in Westfield in her native state of New Jersey next to her father, John Russell Houston.
Houston's 18-year-old daughter, Bobbi Kristina Brown, who is with ex-husband Bobby Brown, is recovering from the initial shock of her mother's death.
"My daughter, Bobbi Kristina, is doing much better," Brown said in a statement. "We continue to provide love and support to Bobbi Kristina. She is dealing with the tragedy of her mother's death and would prefer to do it outside of the public eye. I ask again that our privacy be respected," Brown was quoted by Newsday.com.
Houston was found unconscious in her bathtub at the Beverly Hilton hotel as preparations were under way for the Grammys.Her autopsy results may not be made public for up to eight weeks, as speculation rages that Houston may have died from a lethal cocktail of prescription drugs and alcohol.