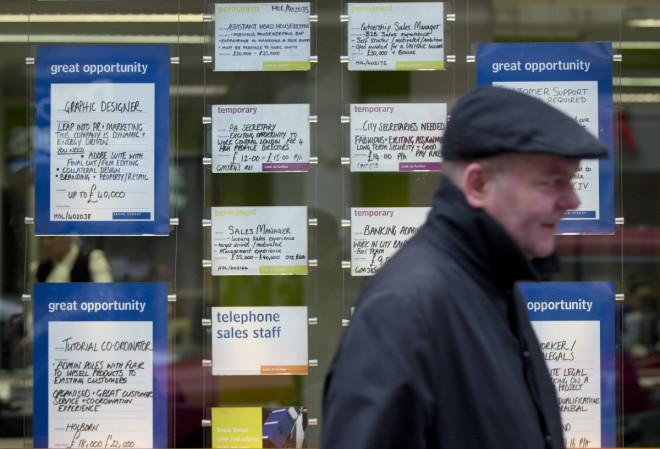 The UK labour market is facing a "clash of confidence" as permanent jobs rise at their strongest rate for almost four years while temporary placements decline.
According to the Report on Jobs, a monthly publication produced by Markit and sponsored by the Recruitment and Employment Confederation (REC) and accountant KPMG, February data for the study's index indicated a further marked rise in vacancies.
But the rate of expansion was only marginally below January's fifteen-and-a-half year high.
"Working Britain appears to be suffering from a clash of confidence," said Bernard Brown, partner and head of business services at KPMG.
"With permanent appointments rising at the strongest rate for almost four years, employers appear determined to show they are secure enough to make long-term commitments.
"Candidates, on the other hand, are less certain, preferring to stay put than advance their careers in a new environment."
The research also revealed that growth of permanent salaries accelerated in February, reaching the highest rate in over six years.
In addition, the study found that temporary staff pay increased at the fastest pace since last July.
The availability of staff was reported to have declined again in February.
In particular, the supply of permanent candidates fell at the sharpest rate since November 2004.
Growth of permanent placements was strongest in the North of England during the latest survey period, while London posted the slowest (but still marked) increase.
Midlands-based agencies signalled the strongest increase in temp billings with growth slowest in the south.
"The positive trend of rising vacancies continues and this is supported by our Jobs Outlook data on employers' hiring intentions that shows businesses will be taking on more workers in 2014 as their confidence grows," said Kevin Green, chief executive of the REC.
"However, the number of candidates available to fill vacancies continues to fall and this is becoming a business critical issue in highly skilled roles.
"Recruiters are struggling to source the managerial and technical skills that employers require and this will only get worse as the economy strengthens."