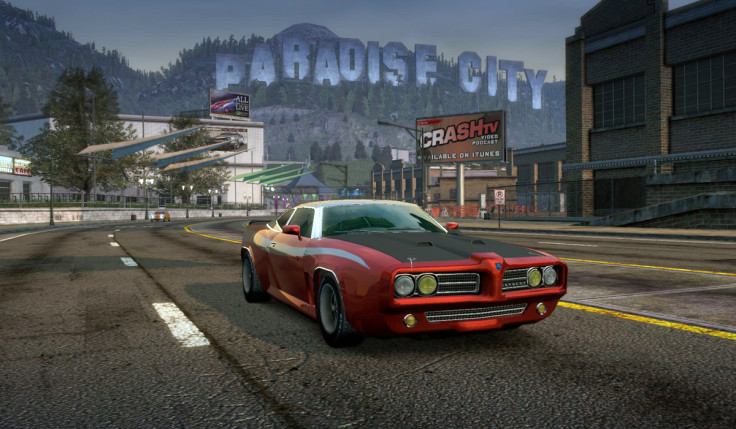 The backwards compatible feature is slated for release on Xbox consoles in November and the list of games that can be played on Xbox One has been revealed. In an official tweet, Criterion -- developers of Burnout Paradise -- has confirmed that the racing game will be backwards compatible with Xbox One.
At present, Preview Members are testing its functionality. As per GameSpot, Xbox One users can expect Burnout Paradise to be backward compatible on their consoles. However, Criterion is yet to announce the release date of the game joining the Xbox 360 backwards compatible list. Below is the list of backwards compatible games on Xbox One:
A Kingdom For Keflings
A World Of Keflings
Alien Hominid HD
Banjo-Kazooie
Banjoe-Kazooie: Nuts and Bolts
Banjo-Tooie
BattleBlock Theater
Borderlands
Castle Crashers
Defense Grid
Geometry Wars Evolved
Hexic HD
Jetpac Refuelled
Kameo
Mass Effect
N+
Perfect Dark
Perfect Dark Zero
Super Meat Boy
Small Arms
Shadow Complex
Toy Soldiers
Toy Soldiers: Cold War
Viva Pinata: TIP
Viva Pinata
Zuma
Gears of War 3 (rumoured)
Gears of War: Judgement (rumoured)
Gears of War 2 (rumoured)
Fallout 3 (rumoured).
The latest feature will be released along with the new Xbox One Experience in November.