Xbox 360 Gold games can be played on Xbox One from November: List of free games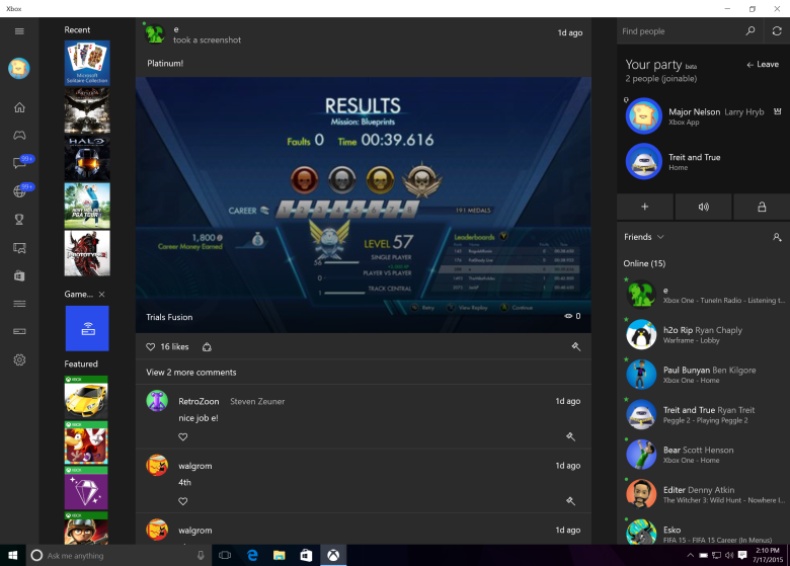 With the Xbox 360 backwards compatibility feature set to roll-out to Xbox One users on 12 November, owners of the latter console will be able to play all future Xbox 360 Gold game titles. Effective from November 2015, Microsoft has said that both single and multiplayer games will be available for Xbox One users. Users will also be able to capture screenshots, and stream games on Windows 10 PCs.
Microsoft has released a list of the free Xbox Live Gold games, which will be available for Xbox One and Xbox 360 users across the world. The list of games is as follows:
Xbox Live games with Gold for Xbox One
Pneuma: Breath of Life: Available for download for the entire month.
Knight Squad along with its multiplayer swords and action aspects: Available for download from 16 November until 15 December.
Xbox Live Gold games for Xbox 360
DiRT 3: Available for download from 1-15 November.
Dungeon Siege 3: Unlocks for download from 16-30 November.
Where to download?
Xbox One users can navigate to the official Xbox website to download Xbox 360 games for free. Post the download, these games can be found in the "Ready to install" area within "My games and apps". Xbox 360 users can also check their consoles for automatic notification regarding the Xbox Live games with Gold for November 2015.
[Source: Major Nelson].